Keith Richards' daughter Theodora in graffiti charge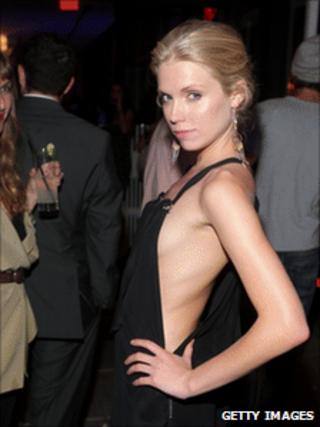 Musician Keith Richards' daughter has appeared in court on drug possession and graffiti charges in New York City.
Theodora Richards, 25, was caught drawing on the side of a convent in Lower Manhattan, police said.
A small amount of marijuana, eight-and-a-half pills of the narcotic painkiller hydrocodone and a paint marker were found on her person, police said.
The daughter of Mr Richards, of Rolling Stones fame, and model Patti Hansen did not enter a plea in court on Wednesday.
On the wall in Manhattan's Soho neighbourhood, Ms Richards wrote "T [heart] A", police said.
When confronted by an officer late on Tuesday, Ms Richards, who has worked as a model, allegedly said: "I hope I don't get in trouble for this." She said she did not have a prescription for the pills, the police said.
In his biography Life, Mr Richards describes consuming copious amounts of drugs and narrates several serious encounters with the law.