Cuba tries US aid worker Alan Gross for 'spying'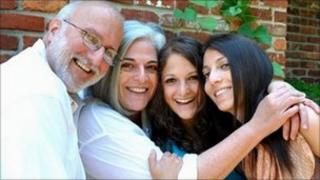 The trial of US aid contractor Alan Gross, accused of subversive activities in Cuba, has opened in Havana.
The case has caused considerable tension between Cuba and the US. No verdict was immediate and the trial is expected to continue on Saturday.
Mr Gross is accused of helping to hook people up to the internet illegally on the communist island.
Analysts say a guilty verdict would be a severe setback to US President Barack Obama's moves to improve relations.
US Secretary of State Hillary Clinton urged Cuba to release Mr Gross, who has been imprisoned for the past 15 months.
He faces 20 years in jail if convicted and is reported to be ill.
Mr Gross, a development worker with experience in many countries, was arrested in late 2009 while working for the US Agency for International Development (USAID).
His project involved distributing mobile phones and laptops, and helping improve internet access for Jewish Cubans, reportedly so they could communicate with other Jewish communities around the world.
"He's been unjustly jailed for far too long," Mrs Clinton said at a press conference in Washington on Friday.
"We call on the government of Cuba to release him, and unconditionally allow him to leave Cuba and return to his family to bring an end to their long ordeal."
Mr Gross's trial, which is closed to the media, is expected to last no more than two to three days.
Mr Gross was seen by reporters on Friday morning being driven to the courthouse in an unmarked van. His wife, Judy, arrived at the building on foot.
Judy Gross and US consular officials were seen leaving the courtroom nine hours after the testimony began.
His lawyer urged the Cuban authorities to release Mr Gross, but gave no details about what happened inside the court.
The BBC's Michael Voss in Havana says the case could set back hopes for any further easing of relations between the US and Cuba.
Frosty relations
Early this year, Mr Gross, who had been travelling on a tourist visa, was charged with "acts against the integrity and independence" of Cuba.
A White House spokesman condemned the charges, saying that they had "compounded an injustice suffered by a man helping to increase the free flow of information to, from, and among the Cuban people".
The USAID project aims to foster political change in Cuba, and Cuban authorities view it as an extension of a decades-long attempt to undermine the Castro government.
Mr Gross's trial comes at a time when the tense US-Cuba relationship appeared to be slowly thawing.
US President Barack Obama softened trade sanctions, but some Cubans have dismissed that as a singular, modest step rather than a serious effort to repair relations.
If Mr Gross is convicted and receives the maximum sentence - 20 years - relations between the US and Cuba are likely to deteriorate further. But some Cuba experts predict that a deal for his release may have already been struck behind the scenes.
Family struggles
Mrs Gross has pleaded with the Cuban government for her husband's release on humanitarian grounds.
The 6ft (1.83m) American suffers from gout, ulcers and has developed arthritis in prison.
He has lost 90lb (41kg) during his incarceration. Traditional fried Cuban food is difficult for him to stomach, so his diet has consisted mainly of fruit, according to the Washington Post.
While in prison, his family has suffered additional blows.
Mr Gross's 26-year-old daughter found out she had breast cancer after his arrest, and underwent a double mastectomy in February. That same month, his 88-year-old mother was diagnosed with lung cancer.
Mrs Gross has been allowed to visit her husband in prison once, amid protests from the Castro government that the families of five Cuban spies detained in the US for over a decade have not been extended the same courtesy.
He had worked on development projects in places including the Palestinian territories, Kenya and Gambia. More recently, he helped US agencies and companies with satellite internet access in Iraq and Afghanistan.
But he had limited experience in Cuba and may have caught the attention of authorities after travelling there five times in nine months.
The Washington Post reports he had had no training in working in communist countries, nor was he fluent in Spanish.
Mrs Gross says her husband was not particularly religious, but derived great joy from his work with the small Jewish community - about 1,500 people - in Cuba.