Rockefeller impostor charged over 1985 Sohus murder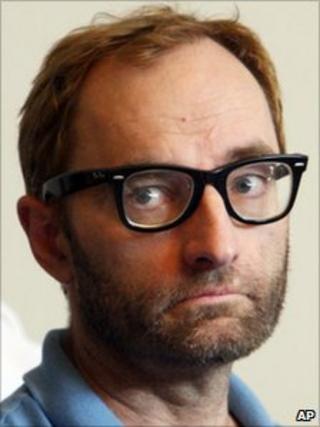 A German man who claimed to be a descendant of US oil tycoon John D Rockefeller has been charged with murder over the disappearance of a man from California more than 25 years ago.
Lawyers filed the charge against Christian Gerhartsreiter, 49, who has taken on many identities in the past.
Gerhartsreiter had previously been considered a person of interest in the 1985 killing of John Sohus.
He is currently in prison for kidnapping his seven-year-old daughter.
Gerhartsreiter was found guilty of kidnapping his daughter and assaulting the child's social worker in 2009 in Baltimore, in the US state of Maryland.
In the past, he has claimed to be Clark Rockefeller, a supposed heir to the Rockefeller oil fortune.
Unearthed body
Gerhartsreiter had been living with John Sohus's mother in San Marino, a wealthy suburb of Los Angeles, the city's district attorney's office said.
Mr Sohus's body was uncovered in the backyard of his mother's home in 1994. Police said he had been killed aged 27 by an injury to the head.
Mr Gerhartsreiter's lawyers have said they are surprised by the charge against their client.
"Based on all the information that I have, I believe in his innocence," said Jeffrey Denner, a lawyer for Mr Gerhartsreiter.
"I'm very interested in seeing what new evidence that the government has come up with that prompted them to the point of actually charging him."
Mr Denner said he was due to meet his client on Wednesday to discuss the new charge.
Mr Gerhartsreiter, who went by the name Christopher Chichester during his time in San Marino, vanished soon after Mr Sohus's disappearance, prosecutors said.
He has adopted a number of other personas over the years, ranging from a physicist to a ship's captain to a billionaire art collector.