Former bank boss Lee Farkas guilty of fraud in US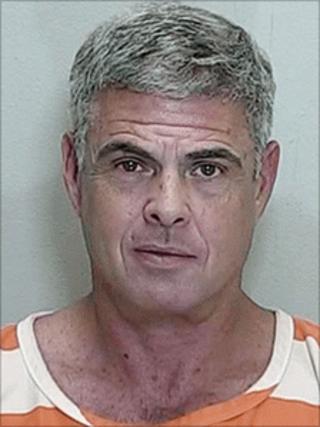 The former head of a company that was once one of the largest US mortgage lenders has been convicted of fraud.
Lee Farkas, ex-chairman of Taylor, Bean and Whitaker, was found guilty on all 14 counts he faced.
The company's 2009 collapse caused the loss of 2,000 jobs and the failure of Colonial Bank, the sixth-biggest bank failure in US history.
Prosecutors said Colonial and two other banks were cheated out of $2.9bn (£1.78bn).
Farkas was convicted by a federal jury in Virginia of bank fraud, wire fraud, securities fraud and other counts.
"His shockingly brazen scheme poured fuel on the fire of the financial crisis," said Assistant Attorney General Lanny Breuer, of the justice department's criminal division.
Farkas, who testified in his own defence at the 10-day trial, insisted he had done nothing wrong.
'Fake loan pools'
Prosecutors said Farkas and other individuals who had already pleaded guilty in the conspiracy defrauded Colonial Bank's mortgage division of more than $1.4bn by arranging for the bank to purchase worthless mortgage loans from Taylor, Bean and Whitaker, including loans already sold to other investors, and what prosecutors described as fake pools of loans.
In addition, they misappropriated $1.5bn from Ocala Funding, in part by defrauding major banks to which they sold worthless promissory notes.
They used the money to cover cash shortfalls at Taylor, Bean and Whitaker, prosecutors said.
Farkas and his co-conspirators also sought to defraud the US government's Tarp programme, created in autumn 2008 to purchase loan assets from banks to help them strengthen their balance sheets, prosecutors said.
However, no Tarp money was received by Taylor, Bean and Whitaker, the court heard, and investigators from that office ultimately helped to uncover the fraud.
Farkas's lawyer, Bruce Rogow, said he was disappointed by the verdict and planned to appeal. He is due to be sentenced on 1 July.