Egyptian banker arrested over 'hotel maid sex assault'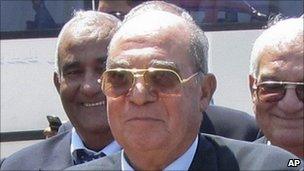 Egyptian businessman and banker Mahmoud Abdel Salam Omar has been arrested over allegations that he sexually assaulted a maid in a New York hotel.
A former head of Bank of Alexandria, Mr Omar is accused of groping a maid at the Pierre Hotel on Sunday night.
A spokesman for the New York city Police say they found the complaint credible and arrested Mr Omar.
The case comes weeks after the arrest of ex-IMF chief Dominique Strauss-Kahn over allegations he assaulted a maid.
Mr Omar is currently the board chairman of El-Mex Salinas Co. the largest salt producer in Egypt and the Middle East according to the company's website.
Police said the maid was called to Mr Omar's room on Sunday night to deliver tissues, but he kept her from leaving and touched her inappropriately.
The encounter was not reported until Monday, police said.
Mr Omar was held overnight at a police precinct and transferred to a booking facility near a Manhattan courthouse on Tuesday morning.
Police said further details would be released at Mr Omar's arraignment in New York, expected to take place on Tuesday.
Dominique Strauss-Kahn denies charges of attempting to rape a hotel maid in New York. He is currently under house arrest in the city and is set to appear in court on 6 June to enter a formal plea to seven charges.