US bishop accused of not reporting child abuse images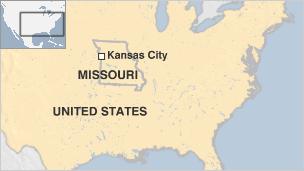 A Catholic bishop in the US has been charged with covering up suspected child abuse in his diocese, in the first case of its kind in the country.
Bishop Robert Finn, of Kansas City in Missouri, is accused of failing to alert police to a priest who allegedly kept graphic computer images of minors.
Church officials are alleged to have conspired to destroy the evidence.
Bishop Finn has apologised for his handling of the case but denied any wrongdoing.
Prosecutors in Jackson County, Missouri, said Bishop Finn had "reasonable cause" to suspect a child had been abused after becoming aware of the images on the laptop of Reverend Shawn Ratigan.
"Now that the grand jury investigation has resulted in this indictment, my office will pursue this case vigorously because it is about protecting children," Prosecutor Jean Peters Baker said.
"I want to ensure there are no future failures to report resulting in other unsuspecting victims," he added.
Bishop Finn and his diocese face charges of aiding and abetting the distribution of child pornography.
The diocese had been warned about Reverend Ratigan in May last year, when the head of a school at which he taught wrote that the priest had behaved inappropriately around children.
Then, last December, a computer technician found files on the reverend's laptop, showing graphic images of minors as young as two, mostly girls.
Many of the photos were allegedly taken by Father Ratigan.
Bishop Robert Finn was made aware of the case, but chose not to contact the police.
Instead, he is alleged to have tried to conceal the evidence along with other senior colleagues at the church, by returning the laptop to the brother of Reverend Ratigan.
The police were finally alerted in May of this year.
The defendants have pleaded not guilty - although the Bishop has publicly apologised for his handling of the case.
The BBC's Steve Kingstone in Washington says it is the first such criminal case against a Catholic bishop in the United States.
Rev Shawn Ratigan was charged with producing and possessing child pornography earlier this year.