Aruba suspect Gary Giordano freed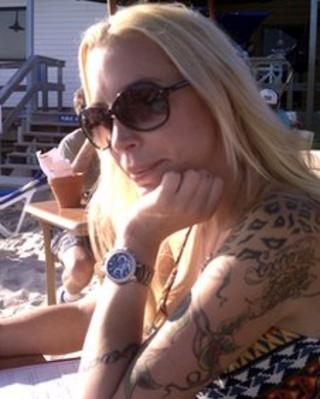 A US businessman held since August over the presumed death of an American woman in Aruba has been released.
Gary Giordano, who is now free to leave the Dutch Caribbean island, says 35-year-old Robyn Gardner was swept out to sea while snorkelling.
Prosecutors still consider the 50-year-old Maryland man a suspect, but they have no body or murder weapon.
Police said there were inconsistencies in his story and it emerged he took out a life insurance policy on Ms Gardner.
Mr Giordano left jail with his lawyers on Tuesday.
The employment agency owner and Ms Gardner reportedly met on a swingers' website.
Family's agony
Ms Gardner's boyfriend, Richard Forester, said last week he hoped the FBI would pursue the case.
If he returns to the US, Mr Giordano could still face a grand jury indictment.
Ms Gardner's family spoke of their unhappiness in a statement to ABC News on Tuesday.
"Needless to say, our family is very disappointed that even after all this time, we are no closer to finding out what happened to our Robyn," it said.
"We trust that the FBI and the Aruban authorities will continue their fervent efforts to investigate her disappearance."
Mr Giordano was detained at the airport on 5 August as he was about to leave Aruba.
His detention was extended several times, but an Aruban judge last week refused prosecutors' requests to hold him for another 30 days.