Woman killed in freak New York lift crush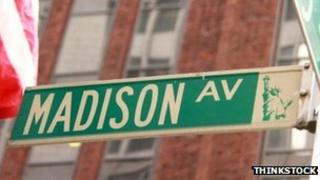 A woman died in a New York City office building after lift doors dragged her upwards and crushed her.
Officials say the woman, identified as advertising agency employee Suzanne Hart, was attempting to enter the lift when her foot or leg became caught.
The car then quickly rose, dragging her body into the shaft and killing her.
Two people already inside the car were not physically injured but were taken to hospital to be evaluated for psychological trauma.
The accident happened at 10:00 local time (15:00 GMT), officials said, but medics were unable to reach her body immediately because she became stuck between the first and second floors.
The body was eventually removed after about an hour of efforts, reports said.
The Madison Avenue building has been home to advertising firm Y&R, formerly known as Young & Rubicam, for 85 years.
Hart was an employee at the company, working as director of new business content and experience.
"We are deeply, deeply saddened to confirm that one of our employees has died," a statement from Y&R said.
The advertising firm announced earlier this month that it planned to vacate the building for a new headquarters.