Accused White House shooter pleads not guilty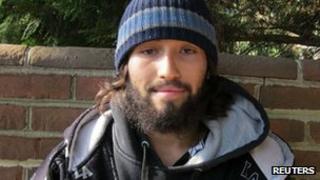 A man accused of allegedly shooting at the White House in November, has pleaded not guilty to attempting to assassinate President Barack Obama.
Oscar Ramiro Ortega-Hernandez, 21, was formally charged on 17 counts at a district court in Washington.
He is accused of firing at the White House on 11 November 2011, and was arrested in Pennsylvania a few days later.
Mr Obama and his wife Michelle were not at the White House at the time.
Two bullets were found at the White House, one of which struck a protective window when it was fired.
Law enforcement officials say Mr Ortega-Hernandez believed God had given him a personal mission to attack the White House.
Originally from the US state of Idaho, Mr Ortega was reported missing by his family on 31 October.
He has a history of arrests in Texas, Utah and Idaho but police say he has not been linked with any radical organisations.