US man left in cell for five days 'drank own urine'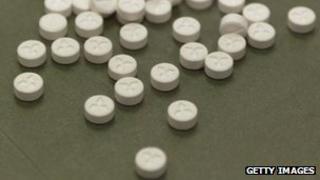 A man who was locked in a tiny cell by drug agents for five days without water and food has told of drinking his own urine to survive.
Daniel Chong was swept up during a drug raid in San Diego on 21 April, and placed in a 5ft (1.5m) by 10ft cell, where he was forgotten.
Mr Chong said he lost 15lb (7kg) and was hallucinating by the third day.
Drug Enforcement Administration (DEA) officials are investigating why Mr Chong was left in the cell for so long.
"They never came back, ignored all my cries and I still don't know what happened," the UC San Diego student said. "I'm not sure how they could forget me."
'Sorry Mom'
According to the DEA, the student was one of nine people detained as a search warrant was executed.
At the residence, DEA agents say they found about 18,000 pills of MDMA, also known as ecstasy, as well as marijuana, prescription medications, hallucinogenic mushrooms and several firearms.
"The individual in question was at the house, by his own admission, to get high with his friends," the statement said.
DEA San Diego acting agent-in-charge William Sherman said on Wednesday that he was "deeply troubled by the incident that occurred here last week".
"I extend my deepest apologies to the young man and want to express that this event is not indicative of the high standards that I hold my employees to."
During a press conference on Tuesday, Mr Chong said agents had questioned him on 21 April but told him he could go home.
One DEA agent even offered him a ride, he said.
Somehow, instead of returning home Mr Chong was "accidentally left in one of the cells", say officials.
Mr Chong said he heard DEA employees and other prisoners, and he screamed and kicked the door, but received no response.
When he was found, Mr Chong was incoherent and close to kidney failure, his lawyer said. He was brought to hospital where he spent three days in an intensive care unit.
Mr Chong broke shards from his glasses and attempted to carve "Sorry Mom" on his arm.
His lawyer, Gene Iredale, confirmed the student had ingested a powdery substance in the cell, which turned out to be methamphetamine.
According to Mr Iredale, he and Mr Chong may file a lawsuit in federal court.