Giant cactus crushes Arizona city water worker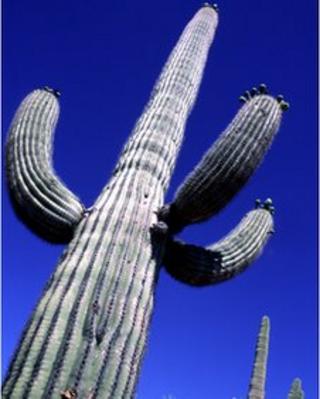 An Arizona man is in intensive care after a 16ft (5m) saguaro cactus toppled and crushed him.
The Yuma city worker was responding to an emergency water leak when he was struck by the spiny plant falling from a nearby property.
William Mason's colleagues were able to free him and call emergency services after the freak accident.
Saguaro cacti, common in the US south-west, can weigh thousands of pounds, depending on how much water they hold.
Yuma city officials say Mr Mason remains in hospital after suffering serious injuries, including to his back and legs.
Doctors have so far removed nearly 150 cactus spines from him, according to the Yuma Sun newspaper .