Colorado shooting suspect psychiatrist 'warned school'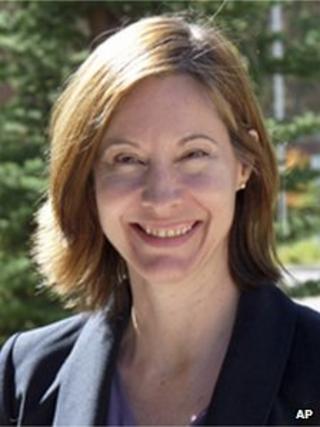 The psychiatrist who treated the Colorado shootings suspect notified his university's threat-assessment team about him, US media reports.
Dr Lynne Fenton identified James Holmes, 24, to the group in June, more than a month before the shooting, Denver broadcaster KMGH reported.
But no further action was taken as the accused, a neuroscience doctorate, dropped out on 10 June.
On 20 July he allegedly opened fire in a cinema, killing 12 and wounding 58.
The University of Colorado Denver, where Dr Fenton worked, would not confirm or deny the reports of his referral to the team, citing a gag order from the case's judge.
The school's website says the group, known as the Behavioral Evaluation and Threat Assessment team, is made up of high-ranking staff members from various departments who assess potential threats on campus.
The Denver Post also reported that Dr Fenton took her concerns about Mr Holmes to members of the threat-assessment team.
The accused, who was charged with 142 criminal counts last week, reportedly posted a package to the psychiatrist, containing a notebook with descriptions of an attack.
The package was found in a campus mailroom at the university three days after the shootings.