US coastguard dies after suspected smuggler rams boat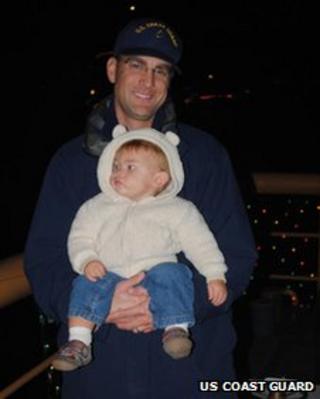 A US coastguard has died after his boat was rammed by a suspected smuggler's vessel off California, Coast Guard officials have said.
The suspected smuggler boat is said to have been run at high speed directly into the government vessel, throwing both crew members into the water.
One suffered a serious head injury and was later pronounced dead.
Two suspects were detained after the incident, in the early hours of Sunday off the coast of southern California.
The small Coast Guard boat was deployed by a larger cutter carrying out an investigation into suspected smuggling near the Channel Islands, west of Malibu, AP reports.
The suspected smuggling vessel had been spotted by a Coast Guard maritime patrol aircraft.
After the incident, another Coast Guard vessel stopped the suspected smuggler's boat and two suspects were detained.
"Our fallen shipmate stood the watch on the front lines protecting our nation, and we are all indebted to him for his service and sacrifice," said Coast Guard commandant Adm Robert J Papp.
The coastguard who died was named as 34-year-old Terrell Horne of Redondo Beach.