New Jersey decapitation attack involved PCP-laced pot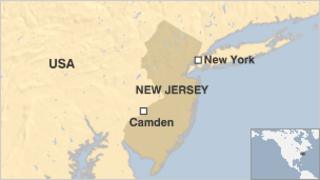 A New Jersey woman who decapitated her two-year-old son and then killed herself had smoked PCP-laced marijuana, toxicology results show.
Chevonne Thomas, 34, of Camden, took the drugs then killed her son and put his head in a freezer in August.
She had suffered from mental illness and twice lost custody of her son because of drug use.
It is the second time PCP-laced marijuana has been linked to a killing involving young children in the city.
In September, Osvaldo Rivera is said to have been high on the drug cocktail as he allegedly killed a six-year-old boy and slit his 12-year-old sister's throat - she survived.
Camden County Prosecutor's office released the toxicology results for Chevonne Thomas on Monday.