Canada senator Mac Harb quits over expenses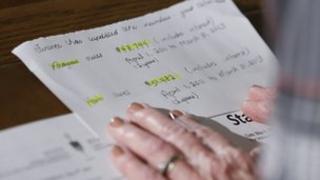 A Canadian senator embroiled in a row over improperly claimed expenses has stepped down from the chamber.
Ex-Liberal Senator Mac Harb said he could no longer serve effectively and would drop his dispute of an order to pay back improperly claimed expenses.
Mr Harb has repaid 231,000 Canadian dollars ($220,000; £141,000) in expense reimbursements deemed improper.
Three other senators have also faced audits over their claims for living and travel expenses.
In addition to Mr Harb, an internal Senate panel has demanded repayment of large sums by Senators Mike Duffy and Pamela Wallin, who have resigned from the Conservative caucus though not from the chamber, and Conservative Senator Patrick Brazeau, who is on a leave of absence over a separate criminal complaint of assault and sexual assault.
The audits have been referred to the Royal Canadian Mounted Police (RCMP), and Canadian media report that several investigations are underway.
'Uninhabitable' house
Mr Harb, who left the Senate's Liberal caucus in May, said he had been pondering retirement and had never considered the Senate a "lifetime position".
On resigning from the Senate on Monday, he dropped a legal challenge to a Senate order he repay C$51,000 in expenses.
Mr Harb was appointed to the Senate by former Prime Minister Jean Chretien in 2003, after serving as a member of the House of Commons from Ottawa Centre.
An RCMP investigation found he did not live in the house outside a 100km threshold which he claimed as his "primary residence", making him ineligible for reimbursement for living and travel expenses in the capital city.
The house was dilapidated and "largely uninhabitable for the first three years", according to investigators. Mr Harb sold the house in 2011.
Mr Harb's lawyer said on Monday that an independent audit of his expenses did not conclude he was in violation of Senate rules, but rather that the rules were "insufficiently clear".
Amid the ongoing expenses row, Canada's auditor general has said all senators' expenses will be reviewed.
Mr Harb said he had "no doubt that the auditor general's final report will vindicate me as it will show that many Senators had the same understanding of the rules as I had and made similar expenses claims".
Canadian senators are appointed on the advice of the prime minister and may serve in the Senate until age 75. The Senate votes on legislation, but most bills are introduced in the House of Commons.