Drones kill rescuers in 'double tap', say activists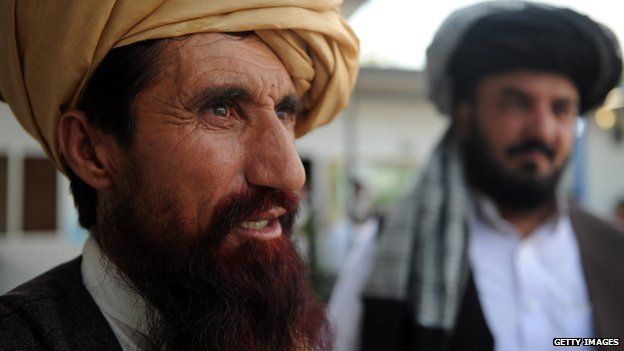 Drones are often lauded for their supposed precision and accuracy. Sometimes, though, the machines - and their human operators - make mistakes, as two new reports from human rights organisations show.
The first round of missiles struck a tent in Zowi Sidgi, a village in North Waziristan, at dusk on 6 July 2012. A small group of miners and woodcutters had gathered there for dinner, according to Amnesty International's Mustafa Qadri.
The tent burned. Friends and family members came running to help. A moment later, there was another drone strike. Many of the people who had come to assist their friends and relatives in the tent were also killed.
Altogether 18 people died in the two rounds of drone strikes. One of the victims was a 14-year-old boy. The strikes in Zowi Sidgi fall into a special category of attacks, said Qadri, a lethal operation that includes two phases.
For these attacks, the US relies on consecutive rounds of strikes - missiles are dropped, killing people. A moment later - when people in the area have raced to the scene to help the wounded, another round of missiles is dropped.
"They appear to be targeting those who have come in to help those who are injured," said Qadri. "And that's particularly shocking."
In a May speech at Fort McNair in Washington, however, US President Barack Obama said the drone strikes in Pakistan and other countries are "effective" and "legal".
"Before any strike is taken, there must be near certainty that no civilians will be killed or injured - the highest standard we can set," he said.
A Human Rights Watch study on drone strikes in Yemen has also been released. For the Human Rights Watch report, researchers looked at six strikes that took place in Yemen from 2009-13. Researchers claim that two of the attacks violated the laws of war "because they struck only civilians or used indiscriminate weapons".
More than 640 people have been killed in US-directed drone strikes in Yemen over the past decade, according to New America Foundation.
During this period of time, about 2,065 people were killed in strikes in Pakistan.
Most of the people who have been killed in the strikes were militants, as research done byaccording to New America Foundation has shown. But sometimes the wrong individuals are targeted.
Americans rely on information gathered by the CIA, the National Security Agency and other US agencies, as documents from former contractor Edward Snowden reveal, to plan some of the strikes.
Individuals who are planning the strikes use the information in order to determine whether or not to carry out an assault - and who should be targeted.
When contacted by the BBC, CIA officials declined to comment.
In addition Americans may rely on so-called "pattern of life" analysis, which means they study a group of people over time in order to see if they are doing anything suspicious. The definition can be broad. Indeed Qadri and other activists believe the definition is so vague that innocent people are killed as a result.
"If you're a military-aged male, you're considered a target," he said.
For the Amnesty International report, researchers interviewed more than 60 people, including individuals who saw the strikes in Pakistan occur. Some of the interviews were done in North Waziristan. Based on this research, Qadri and others believe the drone strike in Zowi Sidgi was wrong.
"Let's assume the US made a mistake in the first strike," he said. "But in the second round it should have been clear that they were killing civilians. A child was killed.
"It's up to the US to tell us why they were targeted," he said. "In the absence of that, it's an unlawful killing."
Related Internet Links
The BBC is not responsible for the content of external sites.