Georgia carries out first US execution since botched attempt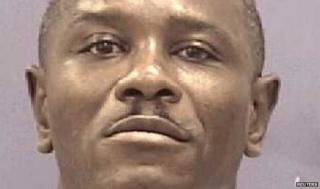 The US state of Georgia has carried out the first execution in the US since a botched lethal injection in Oklahoma in April.
Marcus Wellons, who raped and killed a 15-year-old in 1989, died by injection of a single drug late on Tuesday.
Shortly afterwards John Winfield was executed in Missouri for two killings.
The men were among three executed within 24 hours, after nine executions were stayed since one in Oklahoma went wrong seven weeks ago.
A last-minute appeal by Wellons over the source of the drugs used to kill him failed at the Supreme Court.
He was pronounced dead at 23:56 (03:56 GMT), more than an hour after the execution began, a Georgia corrections spokesperson said. No obvious complications were reported.
Winfield was executed by lethal injection just after midnight on Wednesday (05:00 GMT) for killing two women in 1996.
Officials in Oklahoma halted the execution of Clayton Lockett in April after he began making noises, and he died of a heart attack less than an hour later.
Like Oklahoma, Georgia and Missouri refuse to say where they are obtaining drugs for lethal injections, or if they are tested.
Lawyers for Wellons, as well as others on death row, have challenged such secrecy in court.
The third execution was in Florida. John Ruthell Henry was pronounced dead at 19:43 local time on Wednesday.
Georgia and Missouri both use a single sedative pentobarbital. Florida uses a three-drug combination - midazolam hydrochloride, vecuronium bromide and potassium chloride.