Kevlar inventor Stephanie Kwolek dies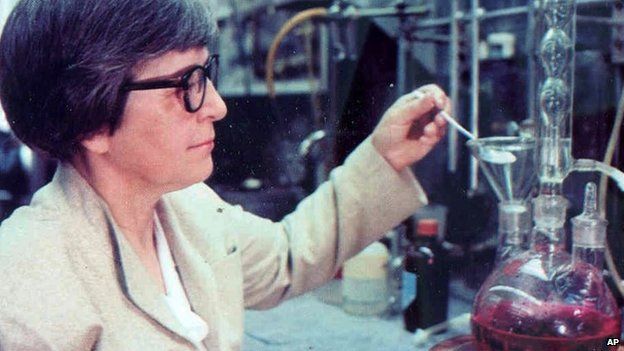 The inventor of Kevlar, the lightweight fibre used in bulletproof vests and body armour, has died aged 90.
Stephanie Kwolek was a chemist at the DuPont company in Wilmington, Delaware, when she invented the stronger-than-steel fibre in 1965.
It was initially intended to be used in automobile tyres.
In a statement, DuPont chief executive Ellen Kullman described Kwolek as "a creative and determined chemist and a true pioneer for women in science".
Kwolek is the only female employee of DuPont to be awarded the company's Lavoisier Medal for outstanding technical achievement.
"I knew that I had made a discovery," Kwolek said in an interview several years ago. "I didn't shout 'Eureka,' but I was very excited, as was the whole laboratory excited, and management was excited because we were looking for something new, something different, and this was it."
She retired from the company in 1986.
Since the invention of Kevlar, the material has saved thousands of lives, including that of Police Lt David Spicer, who while recovering from his wounds in 2001, spoke to Kwolek on the phone.
"She was a tremendous woman," Lt Spicer told the Associated Press news agency.
Aside from protective clothing, the fibre is found in a variety of products, including aeroplanes, mobile phones, and sailboats.