US diplomat Tom Malinowski expelled from Bahrain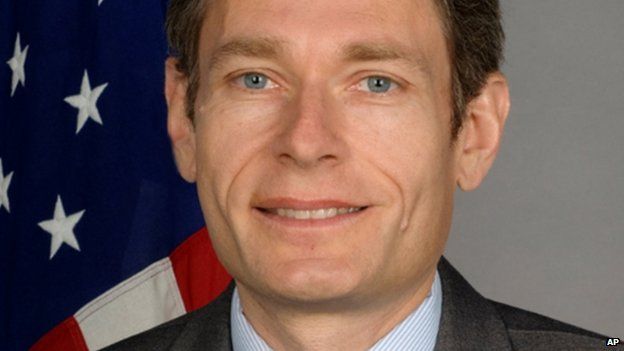 A US diplomat has been ordered to leave Bahrain after meeting members of a leading Shia opposition group, say Bahrain officials.
Tom Malinowski, US Assistant Secretary of State for Democracy, Human Rights and Labor, went to Bahrain on Sunday.
While there, he met members of al-Wefaq, a move which the foreign ministry of Bahrain says intervened in the country's domestic affairs.
Protests by members of the majority Shia population have been ongoing.
Mr Malinowski "held meetings with a particular party to the detriment of other interlocutors, thus discriminating between one people, contravening diplomatic norms and flouting normal interstate relations", state news agency BNA reported.
Mr Malinowski was expected to visit Bahrain for three days, and had meetings scheduled with al-Wefaq, government officials, and a leading human rights activist, Nabeel Rjab.
In meeting al-Wefaq, Mr Malinowski's actions ran "counter to conventional diplomatic norms", the foreign ministry argued.
The small island nation near the Arabian Peninsula has experienced frequent protests by Shias, who seek enhanced political rights.
Political talks have thus far failed to mend rifts between the Shia factions and the Sunni monarchy.
Despite the diplomatic clash, Bahrain's foreign ministry was quick to note relations with the US remain sound.
"The government of Bahrain asserts that this should not in any way affect the two countries' relationship of mutual interests," according to a statement.
Bahrain, an American ally in a volatile region, is currently home to the US Navy's Fifth Fleet.