Suspect in UN killings says he will return to Lebanon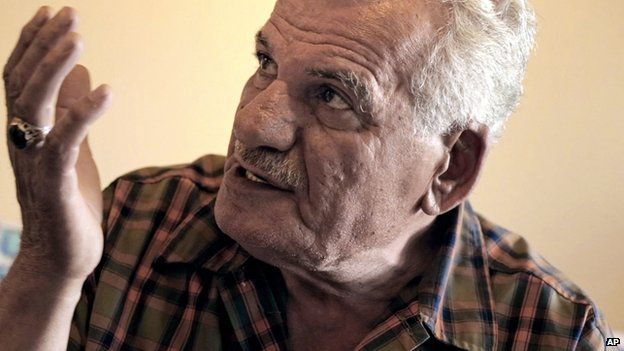 A Michigan man suspected in the 1980 killings of two Irish peacekeepers has agreed to return to his native Lebanon.
Mahmoud Bazzi, 71, admitted to a Detroit immigration court he had entered the US fraudulently.
The Irish government has said it suspects Mr Bazzi of killing two of its soldiers assigned to a UN mission in Lebanon during the country's civil war.
Mr Bazzi's lawyer has said he wants to return home using a route that will not taken him through Europe.
"We do not want any complications by any government officials or being stopped at an airport," his lawyer Karim Ajluni told the Associated Press.
The Irish government says it suspects Mr Bazzi took part in the abduction and murder of Irish soldiers Derek Smallhorne and Thomas Barrett during their tour as peacekeepers in Lebanon.
A third Irish soldier, John O'Mahony, said he was shot and wounded by Mr Bazzi before his two comrades were driven away.
But a US government lawyer has said Mr Bazzi's deportation has nothing to do with the allegations concerning the peacekeepers.
Mr Bazzi was not honest about how he entered the US when he received asylum in 1994, said government lawyer Frank Ledda.
The ruling was "simply designed to remove him from the United States", he said.
The Detroit Free Press reported Mr Bazzi entered the US using someone else's passport.
It is not clear when Mr Bazzi would leave the US, but deportations usually take around 30 days.