Your US mid-term election questions for Jon Sopel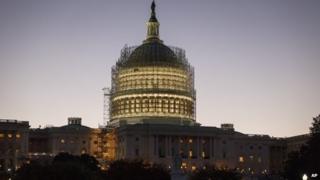 Will Republicans gain control of the US Senate? What does that mean for the next two years in Congress and the 2016 presidential race? Which races are important or telling about the state of the US politics?
Join us tomorrow from 14:00 EDT (18:00 GMT) as our North America editor Jon Sopel takes your questions about the 2014 US mid-term elections and what the results could mean for the 2016 race for the White House.
You can take part in the discussion by visiting our BBC World News Facebook page any time before tomorrow's session and leaving a question in the comments section on the top post.
Jon will try to answer as many of your questions on our Facebook page as possible during the hour-long chat.