Paris synagogue bomb: Canadian suspect extradited to France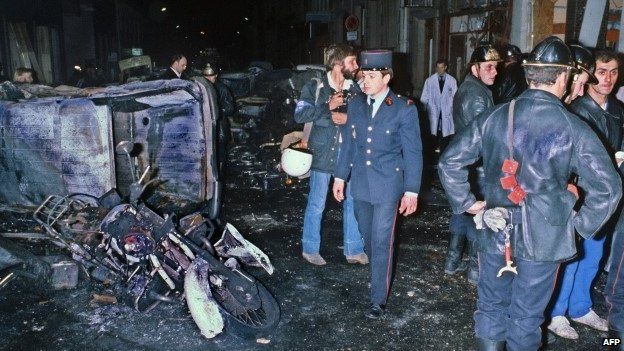 A Canadian academic accused of a deadly 1980 bombing outside a synagogue in Paris has arrived in France after losing an extradition battle.
University professor Hassan Diab landed at Charles De Gaulle airport in Paris on Saturday morning, reports say.
He will next be transferred to a Paris courthouse to hear the charges against him.
Lebanese-born Mr Diab is the main suspect in the Paris bombing on Rue Copernic, which killed four people.
He had fought for six years to stay in Canada, but his extradition was approved by Canada's Supreme Court on Thursday.
In a statement, the 60-year-old said his failed legal bid was "a very sad day for me, my family and supporters, and the state of extradition law in Canada".
Supporters say the sociology professor is not guilty of the bombing and could be convicted on tainted evidence, but the French embassy in Ottawa said Mr Diab will be presumed innocent.
Canadian police arrested him in 2008 in response to a request from France.