Dianne Feinstein: Profile of Senate Intelligence Committee chair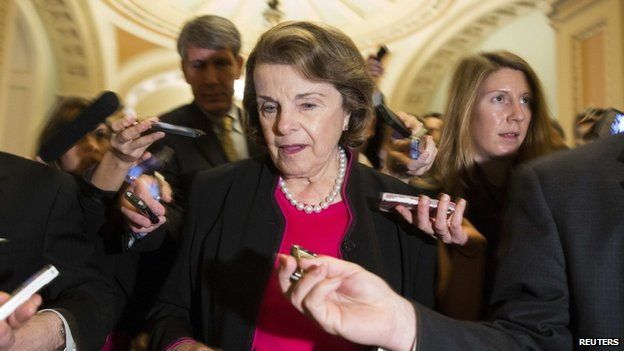 Democratic Senator Dianne Feinstein is chair of the Senate Intelligence Committee, which has spearheaded the report on US interrogation tactics.
Ms Feinstein, elected to the Senate in 1992, is the first woman to hold the vaunted position overseeing 16 intelligence agencies.
The California native, born in 1933, attended Stanford University and began her career in politics in 1969 when she was elected to the San Francisco County Board of Supervisors.
Less than a decade later, she became mayor of San Francisco following the assassination of then-Mayor George Moscone and Supervisor Harvey Milk.
In 1990, Ms Feinstein ran for California governor but lost the race. Just two years later, she was elected the first female senator of California and subsequently became the first woman member of the Senate Judiciary Committee.
During her career, Ms Feinstein has championed legislation banning the manufacture, sale and possession of military-style assault weapons as well as bolstering security measures at more than 300 US seaports.
She has also been a staunch critic of US intelligence overreach, publicly criticising the National Security Agency's monitoring of the national leaders of American allies.
But her most high-profile fight of late was the committee's six-year review of thousands of Central Intelligence Agency (CIA) documents, which concluded the rendition, detention and interrogation practices of the George W Bush administration were ineffective.
The CIA and White House have reportedly contested the public release of the report since April, arguing the contents threaten the security of US personnel abroad.
The partly-redacted reports will be released just weeks before Ms Feinstein cedes chairmanship of the Senate intelligence committee to Republican Senator Richard Burr.
Democrats lost control over the upper chamber of Congress in November's mid-term elections. It remains unclear if Ms Feinstein will run for re-election for another term.