The Republican 'party of no' trap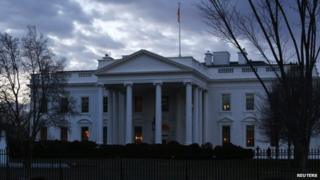 The tradition has been with the state of the Union speech that the president delivers it, and then goes out and sells it.
This year the sales pitch is coming first.
The themes, the policies themselves, have been laid out by the White House across social media before the president stands up in Congress.
On YouTube the president asks how do we make sure that everybody benefits from the growing US economy?
Answer: The president is going to push for major tax reform to help the less well off.
He will unveil a $320bn tax-raising plan to be phased over 10 years. It would close an inheritance tax loophole and raise capital gains tax on the 1% of wealthiest Americans. The big financial institutions will also take a hit.
The money would then go in tax credits to the least well off and expand free community college education.
The Republicans who control both houses are dismissive.
Senator Orrin Hatch said the plan appeared to be more about redistribution and class warfare.
And certainly the Republicans have the power to vote these proposals down.
But here's the trap: Democrats would like nothing more than the Republicans to be perceived as the "party of no" - rejecting plans to help the 99% of Americans.
President Obama is in his final two years of office and has fought his last election.
This state of the Union speech is about burnishing his legacy - but also framing the terms of debate for the next presidential election