E. coli scare in Winnipeg leads to water boil advisory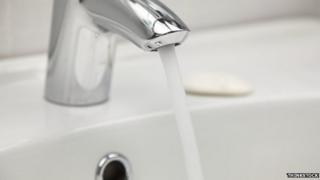 The Canadian city of Winnipeg is under a water boil advisory after testing found E. coli and other bacteria in the water supply.
The city is rushing additional tests to determine whether the results are in error.
"Hopefully we will find out that these were false positives," said Winnipeg Mayor Brian Bowman. "but we do need to be cautious."
There were no reports of water-related illnesses on Wednesday morning.
The Winnipeg Regional Health Authority (WRHA) said in a statement the advisory was a "precautionary measure" due to two clusters of positive test results involving E. coli.
"However, a high amount of chlorine has been found in the same water samples measured yesterday, which is reassuring because this would suggest that any bacteria or viruses present in the water would likely be killed".
Six out of 39 regularly taken water samples showed the presence of bacteria, according to the Winnipeg Free Press.
Officials are warning residents to boil water before drinking it or using water to make or wash food or brush their teeth.
Some businesses in the city have closed but schools were advising students to bring bottled water for the school day.
Results from the additional tests are expected this afternoon.