Moussaoui claims Saudi royals 'funded 9/11 attacks'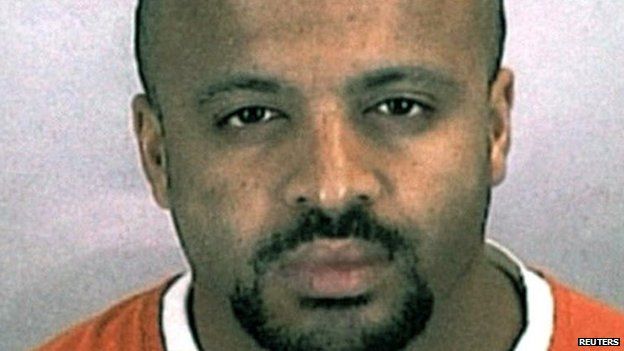 Al-Qaeda plotter Zacarias Moussaoui has claimed members of the Saudi royal family helped fund the 9/11 attacks.
Moussaoui, imprisoned in Colorado for his role in the attacks, gave testimony in October to lawyers for 9/11 victims suing the country.
His statement came to light when it was filed in court this week in response to a Saudi bid to drop the lawsuit.
Saudi Arabia has rejected the accusation from a "deranged criminal" with no credibility.
They have made several attempts for the lawsuit to be dropped.
In a rare interview for an inmate at a high security "supermax" prison, Moussaoui said "extremely famous" Saudi officials, including Prince Turki al-Faisal Al Saud, a former Saudi intelligence chief, were funding al-Qaeda from the late 1990s.
He also claimed to have met a Saudi official in Afghanistan who worked in the US embassy.
The two men were later supposed to travel to Washington to find a location "suitable to launch a stinger [missile] attack" on Air Force One, Moussaoui said.
His claims, made under oath, have not been verified.
Moussaoui was arrested weeks before the 9/11 attacks on immigrations charges and was in prison at the time of the attacks. He had taken flying lessons in Minnesota and had been wired money by an al-Qaeda affiliate.
In court at his sentencing, Moussaoui said he had been part of a grandiose plot to fly a Boeing 747 into the White House.
But testimony from Khalid Sheikh Mohammed - also in US custody - was used by Moussaoui's defence lawyers to undercut his claims during trial.
Families of 9/11 victims allege that Saudi Arabia and a government-affiliated charity knowingly provided funding and other material support to al-Qaeda that helped it carry out the attacks.
Plaintiffs include families of the nearly 3,000 people killed, as well as insurers that covered losses suffered by building owners and businesses.