'Vandals' cut off internet service across northern Arizona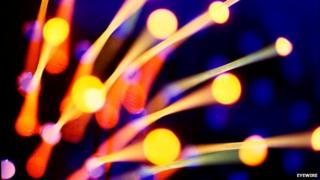 Police in Arizona are investigating a data cut that disrupted internet and telephone service across northern Arizona for much of Wednesday.
Technicians discovered a cut in a fibre-optic cable that authorities are attributing to an act of vandalism.
Calls to emergency services were limited, credit card transactions were not possible, and weather reports inaccessible for over six hours.
An estimate of the number of people affected has not been released.
Services - which also included mobile phones and television operability - became unusable around midday local time (19:00 GMT) and were not restored for six-and-a-half hours.
A spokesman for CenturyLink, the company that provides data services to the area, said technicians had to inspect the line "mile-by-mile" to find the fault, which they eventually located in a riverbed.
'Moderately annoying'
Police say that the line had been cut through, which left over 68,000 residents of Flagstaff - one of Arizona's largest cities - unable to carry about their daily business.
"It's moderately annoying, but it's not going to ruin my day," Jessie Hutchison said after realising a local ice cream shop could not accept credit card payments and cash machines were not working.
In other towns, authorities relied on radios and alternate phone networks to carry out emergency operations and were unable to access law enforcement databases.
Internet services are designed to have multiple connections that allow for redundant connectivity should cables be cut, but this is not always the case in remote areas.