Robbery in Rhode Island thwarted by 'ignoring teens'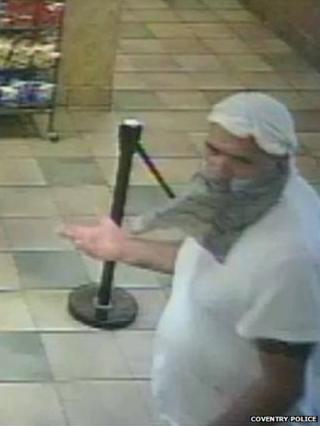 Police are searching for a man who failed to rob a sandwich shop in Rhode Island after being ignored by the teenage employees.
The suspect entered a Subway store on Monday, and demanded money from the two employees who "did not respond", according to police.
"The suspect became agitated and mumbled something under his breath as he walked out of the business," police said.
Police said the man appears to be middle aged, and wore a plastic bag over his face and a white T-shirt on his head.
Police in Coventry, Rhode Island are seeking the public's help to identify the suspect.