US man loses job offer after sending naked selfies to boss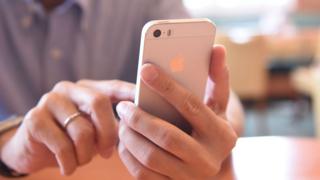 A Chicago area man has lost a job offer after he accidentally sent nude pictures of himself to a manager.
Police say the unnamed man sent two nude photographs between 11-13 August to the human resources manager before phoning her.
The female manager for the unidentified St Charles company received the texts while at home and contacted police.
Police spoke to the man, who admitted to sending the texts, but said that the images were intended for someone else.
Police in the suburban neighbourhood of Chicago had said that a "conditional offer of employment" had been made to the man following a job interview earlier in the month.
"My understanding is they've rescinded the offer of employment," Elmhurst Police Chief Michael Ruth told the Chicago Tribune.
The manager chose to take no legal action against the man, who was advised to have no further contact with the company.
Chief Ruth says his department is seeing a rise in young people sending inappropriate photos of themselves leading to incidents like this.
He told the Chicago Tribune that "they're sharing it with someone else and the next thing you know it takes on a life of its own."