Senate candidate in Florida admits drinking goat blood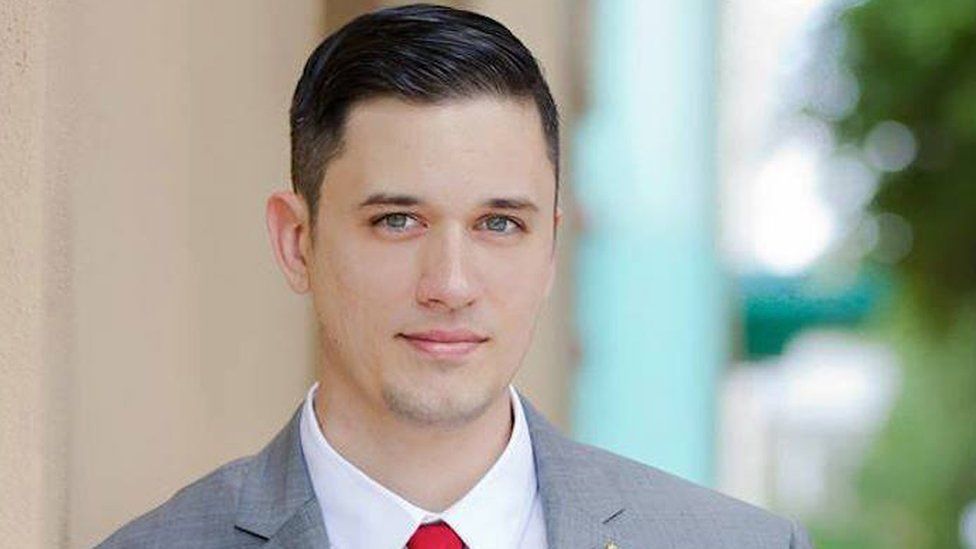 A Florida candidate for US Senate has come under criticism after it emerged that he once killed a goat and drank its blood.
Augustus Sol Invictus admits he "sacrificed" the animal as part of a pagan ritual, but it was not "sadistic" as some of his critics have alleged.
The Libertarian Party candidate is unlikely to win the seat.
Adrian Wyllie, the state party's chairman, has resigned to draw attention to Invictus' candidacy.
In 2013, Invictus walked from central Florida to the Mojave Desert and spent a week there fasting. When he returned to Florida, he killed the goat to give thanks.
"I did sacrifice a goat. I know that's probably a quibble in the mind of most Americans," he told the Associated Press news agency.
"I sacrificed an animal to the god of the wilderness ... Yes, I drank the goat's blood."
Mr Wyllie said Invictus holds extreme views and brutally dismembered the goat.
"He's a self-proclaimed fascist. He's promoting a second civil war," Mr Wyllie said. "This guy has no place in the Libertarian Party."
Mr Wyllie, who unsuccessfully ran as a Libertarian for the governor of Florida last year, fears the Invictus campaign will stunt the party's recent gains.
Invictus called Mr Wyllie's allegations a "smear campaign". He said although white supremacists support his candidacy, he is not a racist.
The 32-year-old lawyer changed his name to the Latin phrase that means "majestic unconquered sun". He declined to tell a reporter his old name.