Canadian boy calls police on drink-driving mother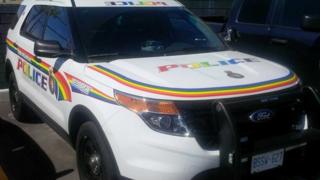 A nine-year-old Canadian boy phoned emergency services to report his mother drinking and driving while he was in the car, police have said.
York Regional Police in Ontario said that they received a call from the boy, who told them his name, where he was and a description of the car.
He "sounded scared", police said, and his mother got on the phone, said she only had one drink, and hung up.
Police then located her car and arrested her for impaired driving.
After the incident the police called the boy "brave" on Twitter.
The 52-year-old woman blew more than twice the legal limit for alcohol and was then charged with impaired driving.