'People are getting killed. Call me now'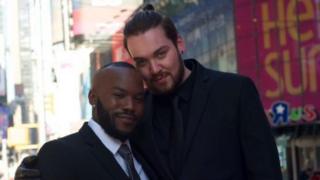 Ivory Mcneal was at Pulse nightclub in Orlando, Florida, when a gunman killed at least 49 people and injured 53 in the deadliest mass shooting in recent US history.
He sent these texts to his husband Jack, in the UK, as the gunman entered the club.
Jack says: "I'm in UK at the moment - but I live in Florida, and I would normally have gone to Pulse nightclub with my husband if it wasn't for my sister's 30th birthday.
"At 02:00 local time I got a text from Ivory.
"He said, 'They are shooting everybody.'
"We spoke on the phone whilst he hid behind a palm tree.
"I heard gunshots for five to 10 minutes.
"I am still in shock.
"Six of his friends died.
"I knew them too.
"I could have been killed if I had been there."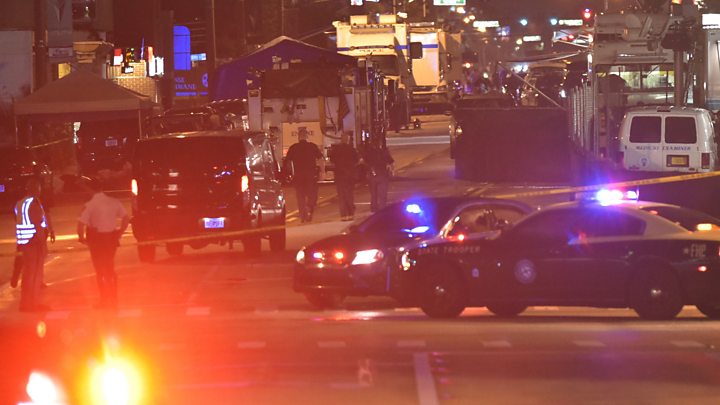 "Ivory's best friend, also a survivor, was in the bathroom as the gunman approached.
"He had to break the toilet to hide behind it.
"At 02:45 local time Ivory got out and he was home at 03:30.
"He didn't sleep at all on Sunday.
"Ivory's mother is with him now."