Orlando shooting: Mother of 11 killed at nightclub laid to rest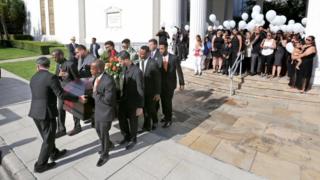 A mother of 11 who saved her son's life in the Orlando nightclub shooting has been laid to rest.
Isaiah Henderson, 21, delivered a tearful eulogy for his mother, Brenda Lee Marquez McCool, who was one of the 49 people killed at a gay nightclub.
Ms McCool, 49, threw herself on her son to shield him from a spray of bullets after gunman Omar Mateen opened on fire on a crowd on 12 June.
She is survived by 11 children, who were all at her funeral to pay tribute.
Many of Ms McCool's 11 children spoke at the funeral at the First United Methodist Church of Orlando. The Brooklyn, New York, native was residing in Orlando before she was shot and killed.
Mr Henderson said he was dancing with his mother when gunshots rang out.
"I never thought that her life would be ended right in front of my eyes", Mr Henderson said of his mother, ABC News reported. "My mother accepted everyone with open arms. She loved everybody equally no matter what."
"I haven't stopped crying since".
Kassandra Marquez, Ms McCool' cousin, told the BBC the mother of 11 died saving her son.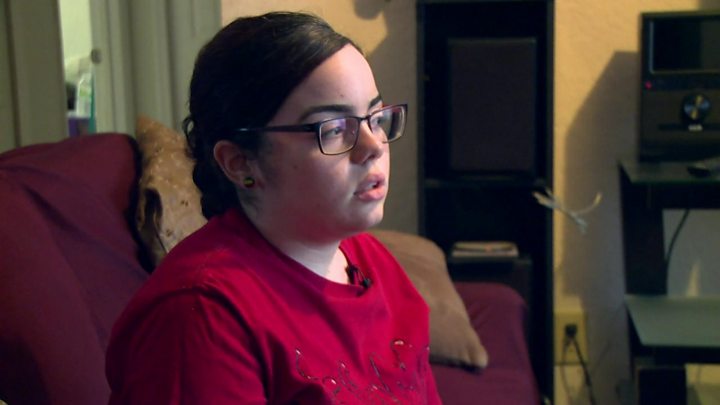 Ms McCool's family also used the funeral to celebrate their loved one's life. Henderson recounted how he used to wrestle with his mother.
"I obviously lost. She's a linebacker!" he said to a crowd of laughter.
Michael Santos, her brother, also described Ms McCool as the life of the party.
Following the funeral, members of Ms McCool's family released 49 white balloons in honour of her lost life.
The Mayor of Orlando, Buddy Dyer, declared a day of mourning in remembrance of Ms McCool's heroism.
US Attorney General Loretta Lynch is expected to meet victims in Orlando.
The high-profile visit comes a day after the FBI released a transcript of the phone calls between Mateen and the Orlando Police Department.