'Shine theory': How women are plugging the gender gap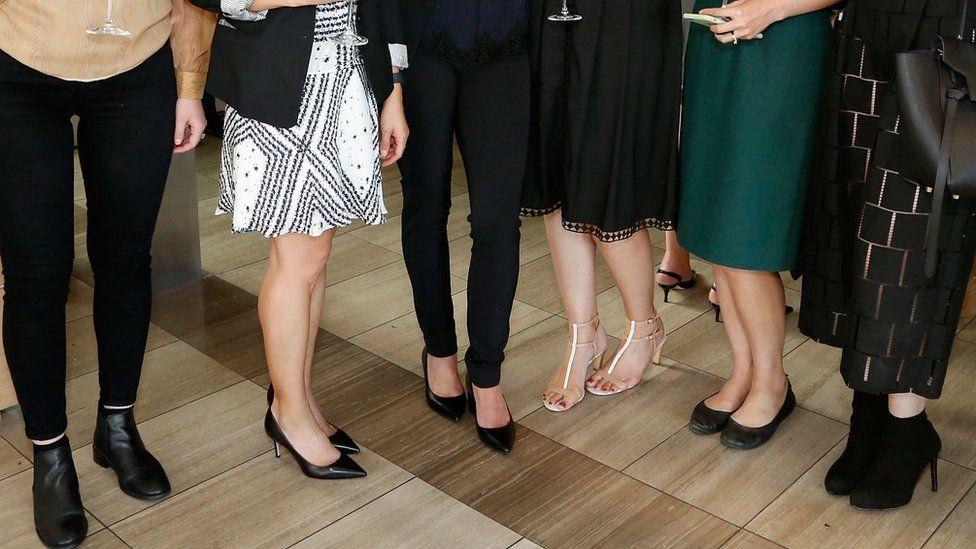 Female aides to US President Barack Obama have come up with a winning strategy for making their voices heard in the White House.
Women officials told the Washington Post that after elbowing their way into presidential gatherings they began using "amplification" to influence decision-making.
This involves repeating each other's suggestions to ensure that they were being heard and crediting one another to prevent others claiming the ideas as their own.
"We just started doing it, and made a purpose of doing it," one former aide to Mr Obama said. "It was an everyday thing."
The amplification strategy is linked to a wider phenomenon known as "shine theory", and it appears to be paying off.
When Mr Obama took office his cabinet was overwhelmingly male. Now the gender balance is closer to parity.
That the US president has surrounded himself with more women aides in his second term, calling on them to contribute, demonstrates how shine theory can make a difference.
The term shine theory is frequently used by US podcast hosts Ann Friedman and Aminatou Sow in their popular show Call Your Girlfriend.
Ms Friedman explained the term in an article in 2013, where she mentioned the phrase: "I don't shine if you don't shine."
Her point, that it is far more beneficial to support your female colleagues than to compete for recognition, praise and career advancement, has resonated with women in the US.
Rather than seeing successful or powerful women as rivals, she argues, teaming up is mutually beneficial.
"Surrounding yourself with the best people doesn't make you look worse by comparison," she said. "It makes you better." "True confidence is infectious," she suggested.
In careers dominated by men, women can feel intimidated and reluctant to voice ideas and thoughts.
Having the support of others helps build confidence and friendships and feeling comfortable approaching accomplished colleagues can fuel ambition.
The theory suggests that people are often judged by the company they keep and that success breeds success.
Do you have any experiences of "shine theory"? Or have you had to implement other ways of getting your ideas heard in the workplace? Let us know about your experiences. Email haveyoursay@bbc.co.uk with your stories.
Please include a contact number if you are willing to speak to a BBC journalist. You can also contact us in the following ways:
·WhatsApp: +44 7525 900971
·Send an SMS or MMS to 61124 or +44 7624 800 100