Arrest over body in yard-sale freezer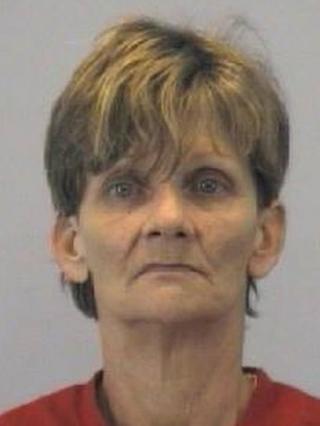 North Carolina police have arrested a woman after her mother's body was found inside a freezer sold at a yard sale.
Marcella Jean Lee, 56, was detained on Thursday about 100 miles (160km) south of Goldsboro, where her mum's remains were discovered.
She faces a felony charge of failure to report a death, according to police.
Police had been searching for Ms Lee for more than three months after a neighbour discovered the body of Arma Roush, 75, inside the freezer.
A post-mortem examination showed no signs of foul play in Ms Roush's death.
A neighbour bought the freezer for $30 (£23).
Ms Lee told the buyer not to open the appliance, which was taped shut.
She told the neighbour that members of a local church would come by to collect the contents of the freezer, which she referred to as a time capsule.
A few weeks later in May, the neighbour opened the freezer and found the body.
Ms Lee's mother had been living with her and was last seen in August 2015.