Charlotte police under mounting pressure to release video
Officials in Charlotte, North Carolina, are fending off mounting pressure to release video of a fatal shooting.
Family members of Keith Lamont Scott, an African-American man who was shot by a black officer, were allowed to watch the footage on Thursday.
Their lawyers say they want the video to be made public because it raises "more questions than answers".
He was the 214th black person killed by US police this year out of a total of 821, says Mapping Police Violence.
Critics have accused Charlotte authorities of a lack of transparency, compared with the swift action taken after a police shooting in Tulsa, Oklahoma, where a white officer has been charged.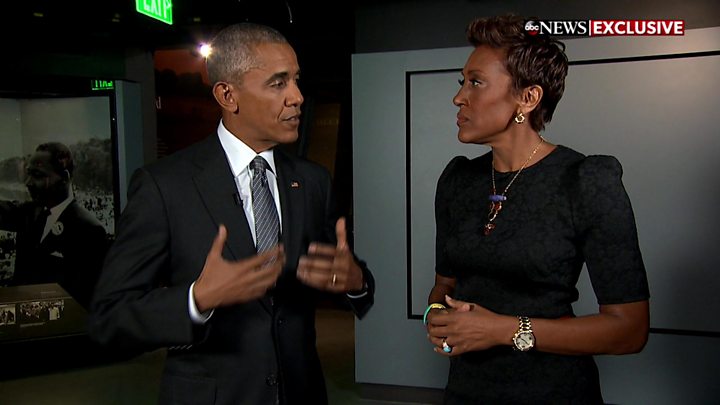 Charlotte Mayor Jennifer Roberts told a news conference on Friday: "I do believe the video should be released - the question is on the timing."
She said the video was "inconclusive" as to whether Mr Scott was holding a gun.
Police have already said a pistol was recovered at the scene.
City Police Chief Kerr Putney agreed, but said the body cam and dash-cam video, by itself, does not provide sufficient evidence of probable cause for the shooting.
Releasing it without "context" could only inflame the situation, he added.
The police chief has said all the evidence together indicates the officer identified as having shot Mr Scott - Brentley Vinson, who is also African-American - was justified.
The Charlotte Observer and the New York Times have joined calls for the footage to be made public.
"There is no legal reason to withhold the video from the public, and in this fraught situation, the best way to allay the community's distrust is complete transparency," the New York daily wrote.
Justin Bamberg, one of the lawyers representing the family, said the video shows Mr Scott did not make any aggressive moves towards police.
He said Mr Scott was moving slowly as he got out of the car because he suffered head trauma in a bad car accident a year ago.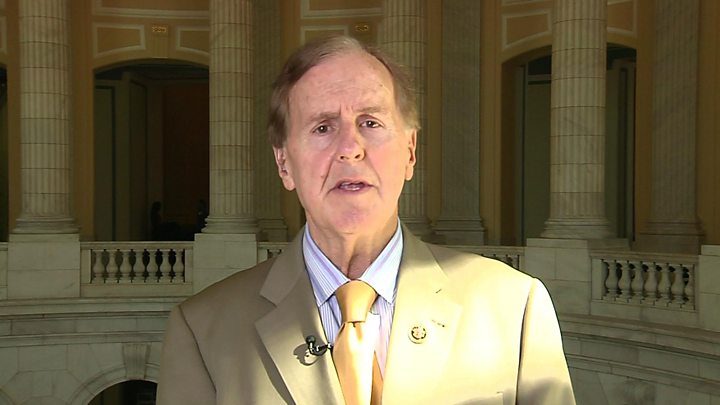 Meanwhile, police said a suspect had been arrested in Wednesday's fatal shooting of a protester, Justin Carr, in Charlotte.
The alleged gunman was identified as Rayquan Borum.
Demonstrators in the city defied a midnight curfew early on Friday, taking to the city streets for a third straight night.
Hundreds marched to the police station carrying signs saying "Stop killing us" and "Resistance is beautiful".
Security forces took a hands-off approach and the demonstration was much calmer than the previous two nights, when rioters looted businesses and threw objects at police.
Several hundred National Guard troops were deployed to keep order, a day after North Carolina's governor declared a state of emergency in Charlotte.
Mr Scott was fatally shot in an apartment complex car park on Tuesday by police who were searching for another person wanted for arrest.
There are conflicting accounts of his death - police say he was armed with a handgun; his family says he was holding a book.
The troubles in Charlotte reverberated on the US presidential campaign trail, with Republican candidate Donald Trump blaming inner-city drug use.
"Drugs are a very, very big factor in what you're watching on television at night," he said in Pittsburgh, Pennsylvania.
Democrat Hillary Clinton discussed the unrest in calls to the Charlotte mayor, her campaign said.
"Too many black Americans have lost their lives and too many feel that their lives are disposable," the campaign cited her as saying.
Meanwhile, a member of the US Congress from North Carolina apologised after telling the BBC he believed that the protesters hated white people.
---
More on this story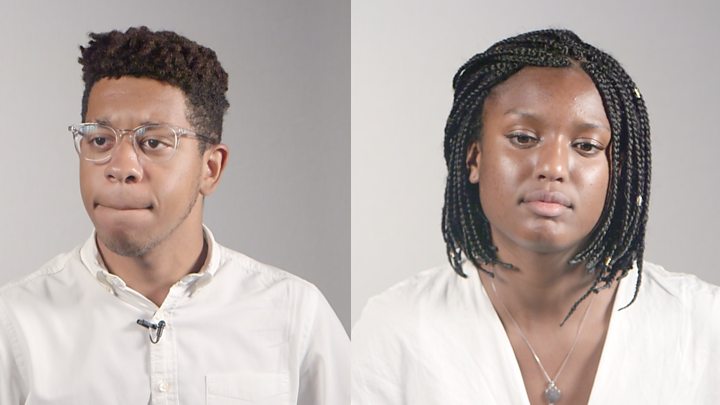 Has anything changed since Ferguson?