California mosques targeted by hate mail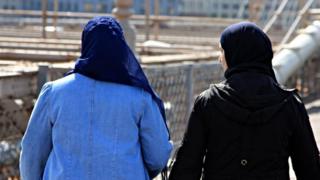 A US civil rights group has called for more police protection after several mosques in California received letters calling Muslims "vile and filthy".
The Council on American-Islamic Relations (CAIR) said the handwritten and photocopied letters also praised President-elect Donald Trump.
The letters - signed only by "Americans for a Better Way"- warned that Mr Trump would "cleanse America".
There is no indication that Mr Trump is in any way connected to the hate mail.
He has not publicly commented on the issue.
During his electoral campaign, Mr Trump suggested banning Muslims from entering the US.
CAIR said the letters had been sent in recent days to mosques in San Jose, and Long Beach and Claremont in the Los Angeles area.
The letters were addressed to the "children of Satan", the civil rights group said.
A police investigation was under under way into what was treated like a "hate-motivated incident," San Jose Police Department spokesman Sgt Enrique Garcia was quoted as saying by the Associated Press news agency.