Alabama father and son die as their cars collide head on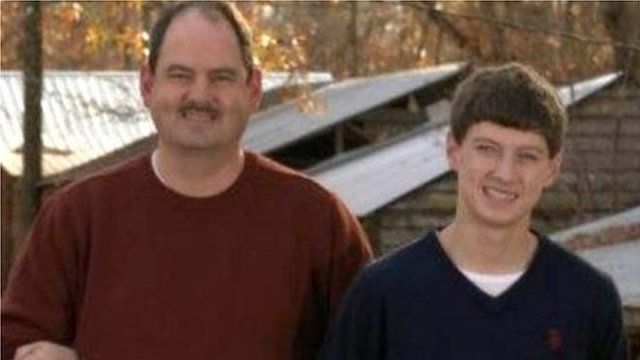 Police in Alabama say alcohol was a factor as a father and son died in a head-on road collision at the weekend.
Jeffrey Brasher, 50, was reportedly on his way to work when his 2006 Ford pickup was hit by 22-year-old Austin Brasher's 2004 Chevrolet pickup.
The elder Brasher, a bread delivery driver, died at the scene near Winfield at 0410 on Saturday.
His son was pronounced dead at hospital in Birmingham at 0918. Neither man was wearing a seatbelt.
Monica Marie Aker, a cousin of the younger Brasher, told People.com: "Austin did drink and was coming home from partying when they crashed."
The father and son - who both lived in Bankston, about 67 miles (107km) west of Birmingham - were said by relatives to be very close.