Fox show apologises for Kenya Westgate attack video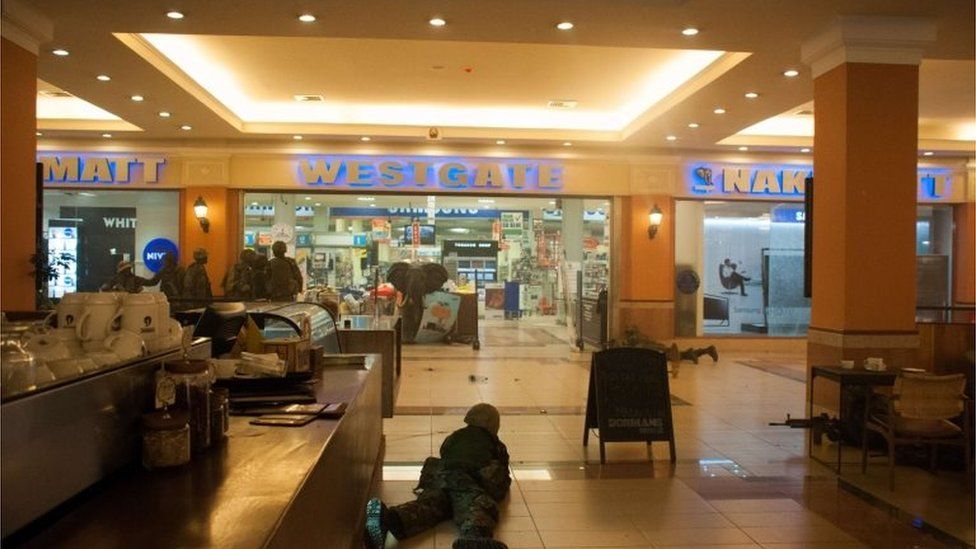 The executive producers of Fox's popular TV thriller 24: Legacy have apologised for using footage from a deadly terror attack in Kenya in 2013.
Evan Katz and Manny Coto said it "will be removed from all future broadcasts and versions of the show".
Kenyans on Twitter earlier condemned the producers, using hashtag #SomeoneTellFox.
Sixty-seven people were killed when al-Shabab militants attacked the popular Westgate mall in the capital, Nairobi.
In a statement, Mr Katz and Mr Coto said that "we regretfully included news footage of an attack in Nairobi".
They added that they "apologise for any pain caused to the victims and their families and are deeply sorry''.
In the latest episode of the hit Fox show, real pictures from the attack are introduced by one of the main characters at a security briefing.
"This is the footage from Al-Jegrad market in Alexandria Egypt three years ago. The attack was planned and executed by Bin Khalid and his men," the character says.
Earlier, users on Twitter voiced their anger, accusing the makers of the show of being insensitive.
Others said the show was making money "on the graves of our brothers and sisters".