FBI and CIA launch criminal investigation into 'malware leaks'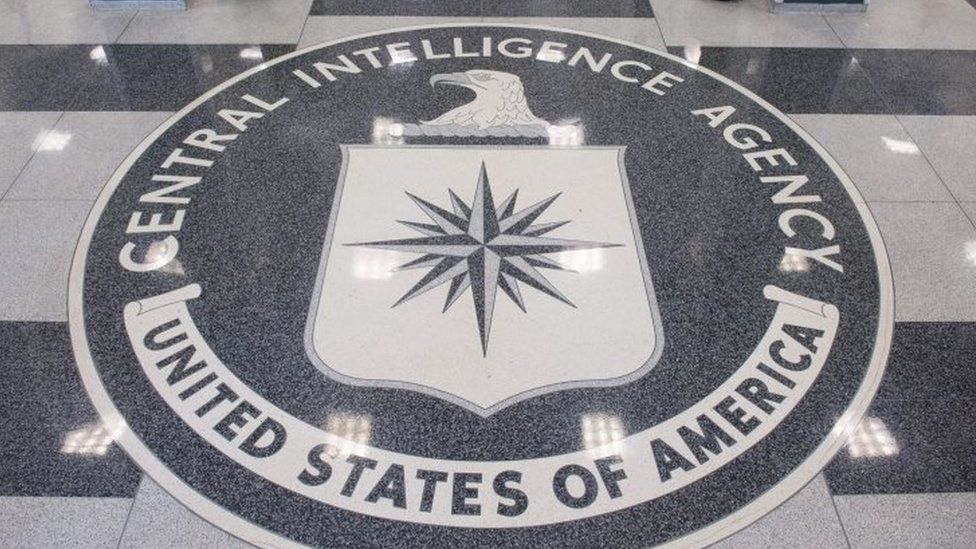 US federal agencies have launched a criminal investigation into the public release of documents said to detail CIA hacking tools, US officials say.
They told US media that the FBI and CIA were co-ordinating the inquiry after Wikileaks published thousands of files.
These carried claims that the CIA had developed ways to listen in on smartphone and smart TV microphones.
The CIA, FBI and White House have declined to comment on the authenticity of the files leaked on Tuesday.
A CIA spokesperson told the BBC on Wednesday: "The American public should be deeply troubled by any Wikileaks disclosure designed to damage the intelligence community's ability to protect America against terrorists and other adversaries.
"Such disclosures not only jeopardise US personnel and operations, but also equip our adversaries with tools and information to do us harm."
On Wednesday, the US officials - who spoke on the condition of anonymity - told US media that the criminal investigation was looking into how the files came into Wikileaks' possession.
The inquiry would also try to establish whether the disclosure was a breach from inside or outside the CIA, the officials added.
The CIA has not confirmed whether the documents - said to date between 2013 to 2016 - are real.
But one of its former chiefs was concerned by their publication.
"If what I have read is true, then this seems to be an incredibly damaging leak in terms of the tactics, techniques, procedures and tools that were used by the Central Intelligence Agency to conduct legitimate foreign intelligence," ex-CIA director Michael Hayden told the BBC.
"In other words, it's made my country and my country's friends less safe."
Several of the tech firms whose products have been allegedly compromised by the CIA gave their first reactions on Wednesday.
Apple said it had already addressed some of the vulnerabilities.
"The technology built into today's iPhone represents the best data security available to consumers, and we're constantly working to keep it that way," it said.
Samsung - whose F8000 series of televisions was reportedly compromised - said that "protecting consumers' privacy and the security of our devices is a top priority at Samsung".
The leaks also claimed that the CIA had created malware to target PCs running Microsoft's Windows operating system.
"We are aware of the report and are looking into it," a spokesman from Microsoft said.
Google has also reacted to claims that the CIA was able to "penetrate, infest and control" Android phones due to its discovery and acquisition of "zero day" bugs - previously unknown flaws in the operating system's code.
"As we've reviewed the documents, we're confident that security updates and protections in both Chrome and Android already shield users from many of these alleged vulnerabilities," the firm told the news site Recode.
"Our analysis is ongoing and we will implement any further necessary protections. We've always made security a top priority and we continue to invest in our defences."
The World Wide Web Foundation - which campaigns for internet privacy - said the US government needed to issue a detailed response.
The reaction from China and Russia, by BBC Monitoring
The Wikileaks claims are a prominent talking point in China's media, with many outlets warning Chinese citizens to take extra safety precautions.
Influential regional daily Chengdu Commercial Daily tells readers to "update device software, don't leave TVs on standby, and don't read confidential documents on your phone".
Nationalist newspaper Global Times says that the report "shows the need for cyber rules".
Russian media have also given extensive coverage to the claims.
Russia's English-language channel RT was quick to point to suggestions that the revelations "could be used to prove that allegations of Russian hacking are actually a secret US plot".
Russia's main domestic TV channels do not question the claims and insist instead on their likely authenticity. Channel One TV says that the "CIA has created a cyber bomb", adding that "the scandal is only going to gain momentum".
Related Internet Links
The BBC is not responsible for the content of external sites.