Murder charge for US woman who 'made boyfriend drink bleach'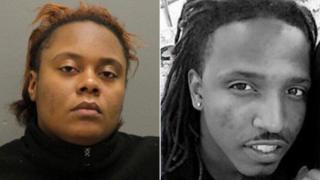 A 24-year-old Chicago woman has been charged with murder after forcing her boyfriend to drink bleach during a fight, investigators say.
Yasmine Elder was allegedly able to overpower Darrius Ellis, 26, and force him on to his back before pouring the substance down his throat.
The incident occurred at 01:45 on Monday while the couple were arguing inside a parked van, say investigators.
Police officers found Mr Ellis lying in the street hours later.
He was brought to hospital where he died of "complications from forcible administration of a caustic substance", according to medical examiners.
Relatives told the Chicago Tribune that he has a five-year-old son.
Ms Elder was arrested on Monday evening.