US tourists feared dead after avalanche in Alberta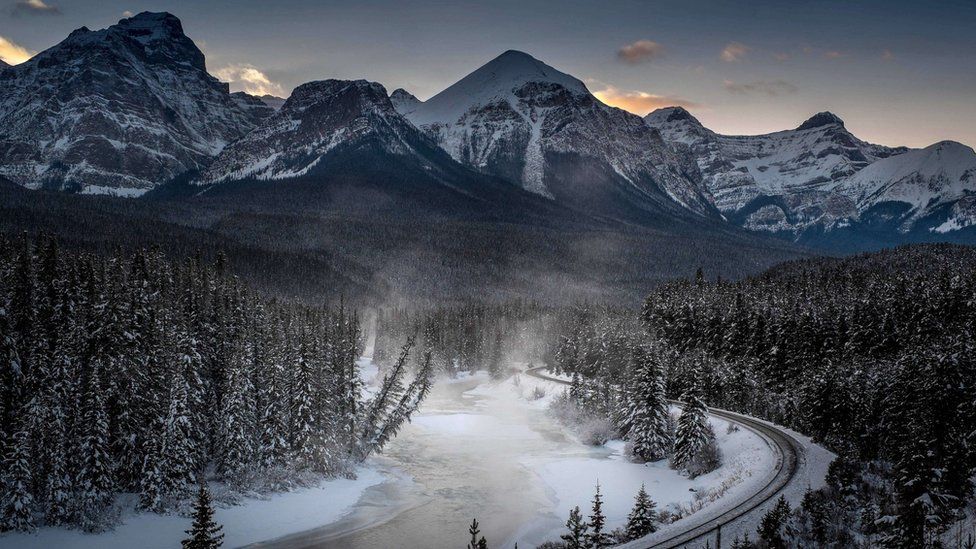 Canadian police say two US tourists are missing, feared dead, after an avalanche in Banff National Park in the province of Alberta.
The Royal Canadian Mounted Police say the pair from Boston didn't check out of their hotel on Tuesday and their car was found near Lake Louise.
A rescue team found snowshoe tracks leading to avalanche debris.
The risk of another avalanche was so severe that police could not send a search team any further.
Parks Canada, which is leading the search operation, said a helicopter flying over the area had picked up signals from two radio distress transmitters.
They say they will continue the search when weather conditions improve.
"The area is closed and we would like to remind people that entering a closed area is not permitted," Parks Canada said in a statement.
Police have notified the families of those missing but have not named them.