Canada edition: This week in the news, March 17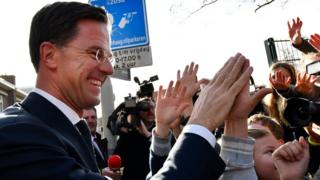 "The Netherlands said 'Whoa!'"
Netherlands Prime Minister Mark Rutte is calling his re-election a rejection of "the wrong kind of populism". His main opponent during the campaign was Geert Wilders, the head of the anti-immigration Freedom Party.
Wilders had called Moroccan immigrants "scum" and promised to rid the Netherlands of Islam. Last December, a Dutch court convicted him of inciting hatred.
Rutte's centre-right VVD party won 33 out of 150 seats, a loss of eight seats from the previous parliament.
10.3 million Dutch people voted, a turnout of about 80.2%
Wilder's Freedom party took 20 seats, a gain of five
The Christian Democrats (CDA) and the liberal D66 each took 19
The Green-Left party took 14 seats, an increase of 10
But the Labour Party took only nine, losing 29 seats in parliament
The election was seen by many as the first test of populism in Europe, as France and Germany face upcoming elections. Rutte's victory is being hailed has a triumph of moderate politics.
Not everyone is a Netherlands fan. Turkey's Recep Tayyip Erdogan slammed the Dutch for "Nazi" tactics after the government blocked two Turkish officials from entering to country to attend a rally held ahead of a Turkish referendum.
The rallies were to encourage Turkish communities in the EU to vote Yes on a 16 April referendum expanding the Turkish president's powers.
Some 400,000 Turkish people live in the Netherlands.
In retaliation, Turkey barred the Dutch ambassador from returning to Ankara, and suspended high-level relations with the Hague in a raft of diplomatic sanctions.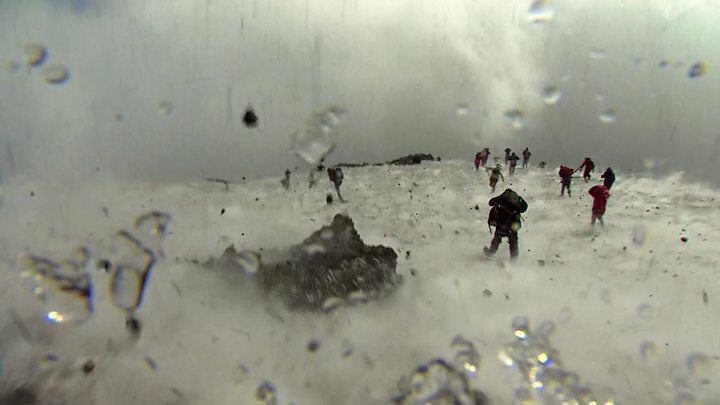 Etna blast captured
BBC journalists were filming the moment Mount Etna erupted in Sicily.
"BBC team all ok - some cuts/ bruises and burns. Very shaken though - it was extremely scary," tweeted science reporter Rebecca Morelle.
About eight other people had been injured, with some evacuated from the mountain by rescue teams
World faces largest humanitarian crisis since 1945: UN
United Nations issued a plea to avoid "a catastrophe".
A food crisis in Yemen, Somalia, South Sudan and Nigeria threaten 20 million people with starvation.
Unicef has already warned 1.4m children could starve to death this year.
Oh look! It's Donald Trump's 2005 tax return
US TV network MSNBC revealed two pages of Trump's leaked 2005 tax return.
Pulitzer Prize-winning journalist and Trump biographer David Cay Johnston says he got the return in the mail from an anonymous source.
The big reveal: Trump paid $38m (£31m) in tax on more than $150m (£123m) income in 2005.
Travel ban paused, again
Two judges have blocked Trump's latest travel ban.
Federal judges in Maryland and Hawaii say the ban discriminates against Muslims.
Trump complained of "unprecedented judicial overreach" and said he will take the case "as far as it needs to go", including the Supreme Court.
His first attempt at a ban was also overturned by a federal court,
Accused in Amanda Todd case jailed
A Dutch court sentenced Aydin C, 38, to 11 years for internet fraud and blackmail.
He was convicted of blackmailing dozens of young women around the world into performing sex acts in front of web cams.
He faces additional cyberbullying charges in Canada in connection with the online harassment of Amanda Todd, who killed herself when she was just 15.
The dogs of Park Geun-hye
Impeached South Korean leader Park Geun-hye left the presidential palace over the weekend.
But she left her nine Jindo dogs, which has angered animal rights groups who say she abandoned her pets.
Ms Park is facing questioning over her alleged involvement in the corruption scandal surrounding presidential aide Choi Soon-sil.
A girls' council without girls?
A picture of Saudi Arabia's inaugural girls' council went viral because there were no women in it.
The women were apparently in another room.
In Saudi Arabia, a state policy of gender segregation is rigorously enforced.
Runaway bus kills 34 in Haiti
A runaway bus veered into crowd in the Haitian city of Gonaives.
The vehicle knocked over two pedestrians, killing one. The driver then tried to flee the scene.
He rammed the bus into a band of street musicians, leaving dozens dead, according to unconfirmed reports.
FEATURE PICK:The dark town that built a giant mirror to catch the sun.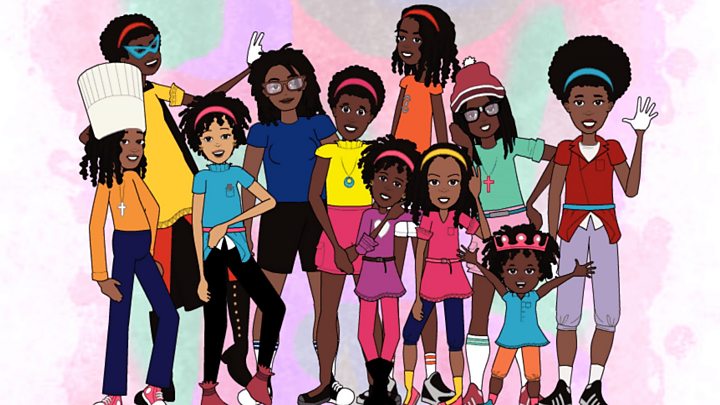 Broadway diplomacy: Justin Trudeau tried the soft sell on Wednesday night when he took Ivanka Trump to see Come From Away, a Canadian musical on Broadway that tells the true story of how the townsfolk of Gander, Newfoundland took in passengers stranded during 9/11.
Trade relations with the US are crucial for Canada and Mr Trudeau and his ministers have repeatedly emphasized statistics that underscore the importance of Canada to American commerce.
Brrr! Canada and the Northeast United States were hit with cold temperatures and snow. How cold, you ask? A house in upstate New York was encased in ice and icicles. And the city of Montreal, which knows a thing or two about cold weather, practically shut down. City buses couldn't make it through about 50 cm of snow, so some were abandoned in snow banks, while others were pushed out by volunteers.
Girl Guides say no to Trump travel ban: Canadian Girl Guides have cancelled US travel plans because of Trump's travel ban. Sarah Kiriliuk, national manager of marketing and communications for the Girl Guides of Canada, said the decision was "absolutely not" political but due to "general uncertainty" around Canada-US border travel.
Why are Canadian girls killing themselves? Suicide among young women is on the rise, even as it falls amongst young men. Some experts say it could be related to early puberty, while others think sexism could be the culprit.
Can a sex toy spy on you? Canadian sex-toy maker Standard Innovation must pay C$4m (£2.4m) after tracking data on the intimate habits of thousands of its customers through its We-Connect app, a part of its We-Vibe vibrator. The Ottawa-based company agreed a collective payout for users in the US, where the lawsuit was filed.
British Columbia may end high heel dress code: BC Premier Christy Clark says her government will move to ban employers from forcing women to wear high heels as part of work dress codes. Mandatory high heel dress codes were recently debated by MPs in the UK.
WATCH BBC Dad, take two: this time, he invited the whole family.