RCMP quiet on Henry Clarke's decades-old abuse claims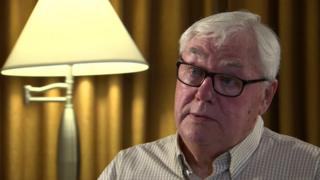 The Royal Canadian Mounted Police (RCMP) says it will not reveal whether it is looking into the case of a retired pastor and self-confessed child sex abuser living in Canada.
Henry Clarke, 75, admitted to authorities in Northern Ireland that he abused three boys there in the 1960s and 70s.
Mr Clarke moved to Canada in the late 1970s.
Canadian officials were informed of his admissions last year.
BBC News Northern Ireland made a 4,000 mile journey to find Henry Clarke in a small northern Canadian town hundreds of miles from the nearest city. He confirmed his previous abuse, and says he has never been contacted by Canadian authorities.
In response to a series of questions sent to the RCMP by the BBC, spokeswoman Annie Delisle would not confirm or deny any Canadian investigation of Clarke.
"Generally, only in the event that an investigation results in the laying of criminal charges, would the RCMP confirm its investigation, the nature of any charges laid and the identity of the individual(s) involved," she stated.
Clarke first came to the attention of Northern Irish authorities in 1982 when the now-dissolved Royal Ulster Constabulary started an inquiry into allegations of sex abuse Belfast boys' homes.
He was taken in for questioning in 1985 when he returned to Northern Ireland on a family holiday and confessed to abusing two boys. He later wrote a follow-up letter to authorities confessing to having abused a third boy.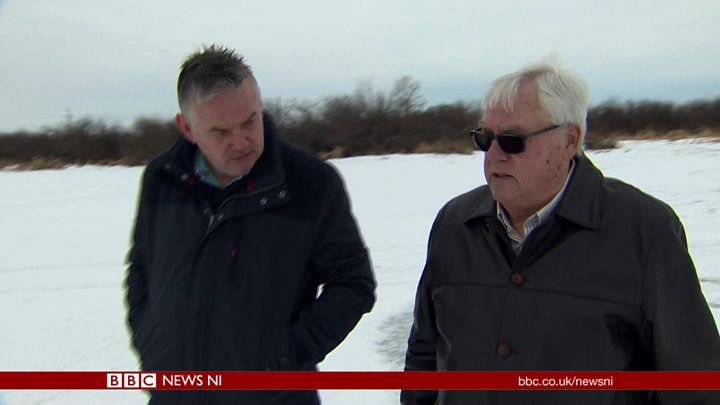 Authorities did not charge Mr Clarke at the time because it was thought too much time had elapsed between the offences and the confession.
In a statement to the BBC, police in Northern Ireland said they contacted the RCMP in 2016, during the Historical Institutional Abuse Inquiry, to alert them to the fact that Clarke was an alleged paedophile.
Mr Clarke has denied abusing any children in Canada.
The Public Prosecution Service in Northern Ireland has said it is considering a review ofhow the case was handled following the BBC investigation.
The Police Service of Northern Ireland is also reviewing how it shares information with Canadian authorities.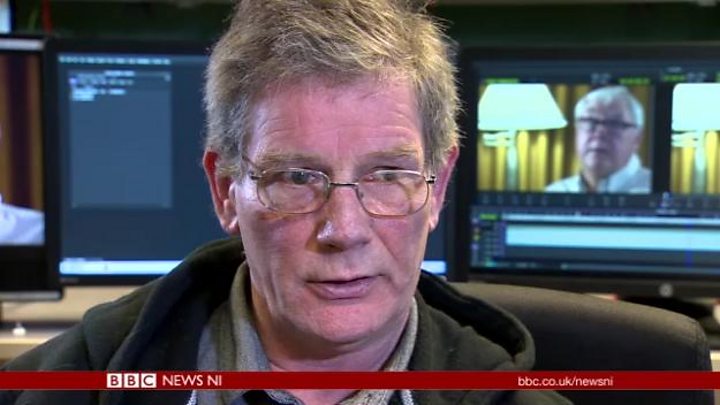 Mr Clarke has lived in British Columbia, Ontario and Saskatchewan.
"I realise at that time that my behaviour was wrong and that there were consequences," he told the BBC. "And I believed in my mind that I would finish up going to prison or something of that nature."
Between 1977 and 1982, Mr Clarke worked at group home in Kenora, Ontario called Homestake House.
The Scott Mission, which ran the home until 1991, said it had no record of Mr Clarke's confessions ever being disclosed to them.
They also noted Mr Clarke had resigned before he confessed to police in 1985, and said they are always ready to cooperate with authorities.
Mr Clarke was ordained as a pastor with the Christian and Missionary Alliance in Canada.
The Alliance said in a statement that Mr Clarke's service record is clean.
They also noted that police checks are a required component in the application process for ministry and that authorities are always notified of any abuse allegations.
Although Mr Clarke is retired, he was preaching as recently as March at a local church. A church official told the BBC that the church only learned of his past a few days ago, and that no complaints had ever been filed against Mr Clarke.Mr Clarke is no longer involved with any of its ministries, although he is still attending the church as a member, the official said.