Canada in the news: How Trudeau made marijuana legal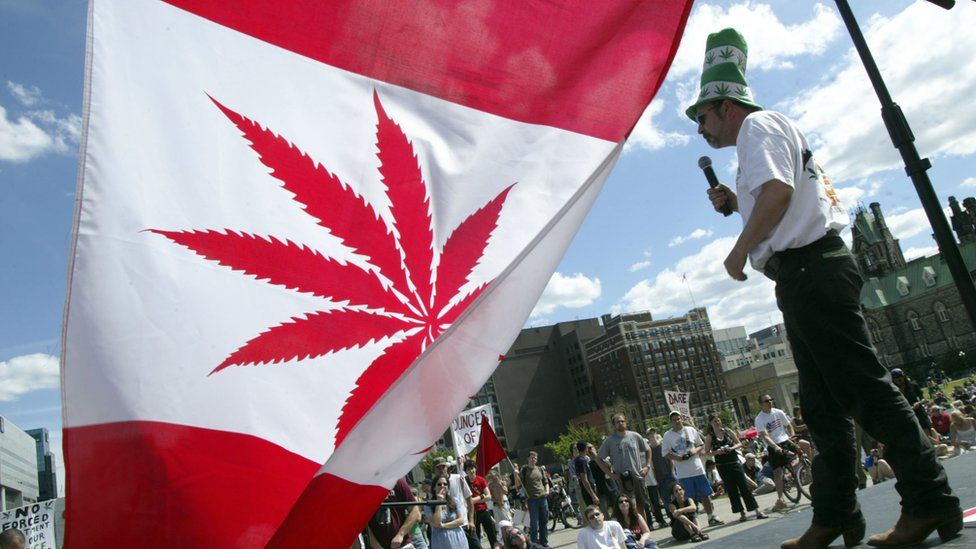 Canada is one step closer to legalising pot
The Liberal government tabled its legislation to legalise marijuana in Parliament on Thursday. The bill would allow the government to license marijuana producers, but provinces would decide how to sell to consumers.
If it passes, Canada would be the largest Western nation to make recreational pot legal. The move is being pitched as a health and safety measure aimed at keeping children from getting their hands on pot and keeping drug money out of the pockets of organised crime.
Under the plan, adults 18 and over would be allowed to possess 30g of dried cannabis, although provinces could increase the minimum age if they want. Police would have the authority to test people's saliva to determine if they're driving while stoned.
The government still has to work out regulations regarding pricing, taxes and packing.
How United Airlines crashed and burned
Earlier this week, footage was published of a screaming passenger being dragged off a United Airlines plane after he was randomly chosen to be bumped from the flight. A second video showed the passenger, 69-year-old doctor David Dao, bleeding from the face and crying that the security guards should "just kill me".
Many people were appalled by what seemed like excessive force on the part of United. Adding fuel to the PR dumpster fire was the initial response by the airline's CEO, Oscar Munoz, who told staff in an email that the passenger was "disruptive and belligerent".
Munoz has since said he felt "shame and embarrassment" about the incident.
"This can never, will never happen again on a United Airlines flight," he told ABC in an interview on Wednesday.
Shares in United dropped nearly 4%, wiping nearly $1bn (C$1.33bn, £800m) from its value.
Mr Dao's lawyer has filed initial court papers, the first step in a lawsuit.
"He said that being dragged down the aisle was more horrifying and harrowing than what he experienced when leaving Vietnam," said his lawyer, Thomas Demetrio, during a press conference.
The Americans volunteering to watch executions
Teresa Clark has watched three strangers die. She held her husband's hand the first time, but after that the experience began to feel normal.
Witnesses like Mr and Mrs Clark are a legal necessity in some death penalty states, where the law requires people with no connection to the crime attend each execution as "public eyewitnesses".
In just 24 hours, US President Donald Trump reversed positions on China, Nato and the Federal Reserve, contradicting statements he made throughout his campaign.
According to Trump, Nato is "no longer obsolete", China is not a currency manipulator, and he said he's open to re-nominating Janet Yellen so she can continue as head of the Federal Reserve.
He's also dropped a federal hiring freeze and now supports the Export-Import Bank.
"At least someone would then listen to me playing the pipes! Besides, I actually like haggis and the Scottish hills. Some of my fondest memories occurred during visits to Scotland as a child to the farm my grandfather worked on." - John McCubbin, Toronto, Ontario
Stories you may have missed