April the Giraffe gives birth, finally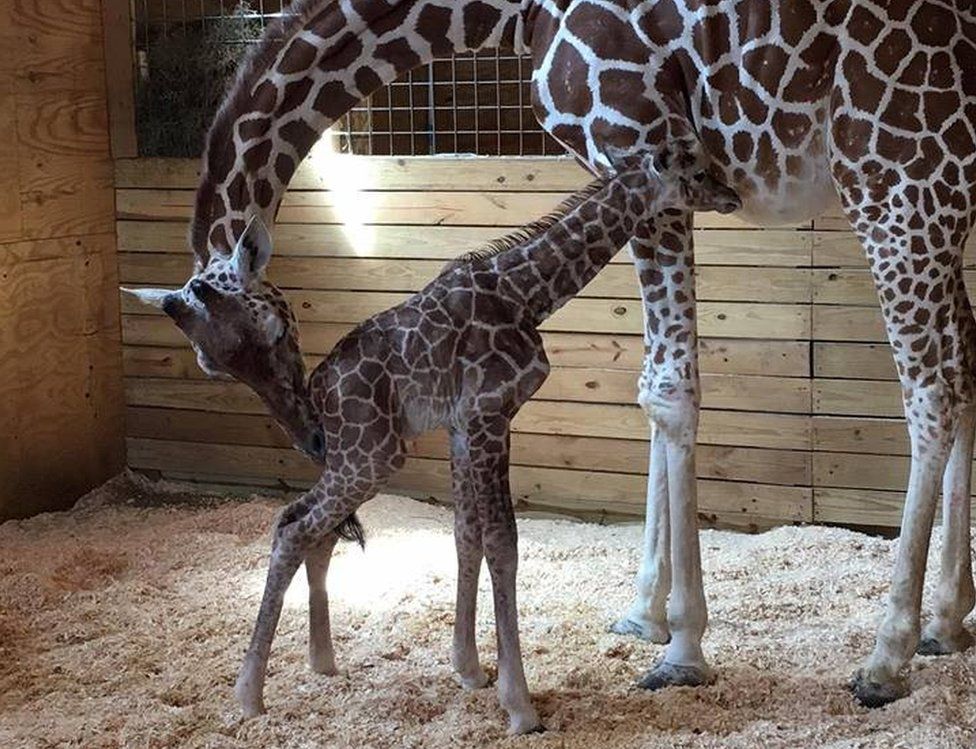 At long, long last, after what seemed like aeons, the world's most famous giraffe has given birth.
April the Giraffe, whose prolonged pregnancy has been watched by millions of amateur zoologists online, has delivered her fourth calf.
"We have a baby! Everything went absolutely perfect. This is great!" park owner Jordan Patch said.
Since a live feed of her enclosure started in February, April has become an internet celebrity.
April lives at the Animal Adventure Park in Harpursville, almost 200 miles north-west of New York.
The park has given no details on the gender of the calf yet. The mother, whose every move has been closely followed, and baby are said to be fine.
The delivery does not mean they are going away from the public's eyes. There will be a competition to determine the calf's name.
Now April will raise the calf, and weaning could take between six to 10 months, the park explains.
The young giraffe will then be moved to another facility for a breeding programme.
April's delivery has not been without (virtual) hurdles.
Her live feed was briefly removed from YouTube in February after it was flagged as being sexually explicit or having nude content.
The park blamed animal rights activists for reporting the video as inappropriate, a move that infuriated her followers. But, to their relief, the ban was short lived.