Comey gets sacked by Donald Trump: World news this week
"You're fired", James Comey
Donald Trump has fired FBI Director James Comey. He says both the Attorney General and Deputy Attorney General recommended the dismissal. because Comey botched the investigation into Hillary Clinton's email server.
The bombshell was dropped Tuesday evening in a terse letter signed by Trump himself, in which he says: "While I greatly appreciate you informing me, on three separate occasions, that I am not under investigation, I nevertheless concur with the judgement of the Department of Justice that you are not able to effectively lead the Bureau."
There's a lot to unpack in that sentence. In addition to leading the investigation into Clinton's emails, he was also investigating possible ties between Russia and Trump's campaign. There are reports the ex-FBI boss had asked for more resources to conduct the probe, although the Department of Justice denies this. Democrats are calling it a cover-up and people are calling the whole affair "Nixonian" and drawing parallels with the Watergate scandal.
As the BBC's Anthony Zucher writes: "The abruptness and timing of Mr Comey's dismissal, to put it mildly, is highly suspicious."
So what's next? Trump has to appoint a new director of the FBI, and the investigation into his campaign's ties with Russia continues. Democrats have called for a special prosecutor to investigate, and Comey himself has been invited to testify before the Senate Intelligence Committee next week.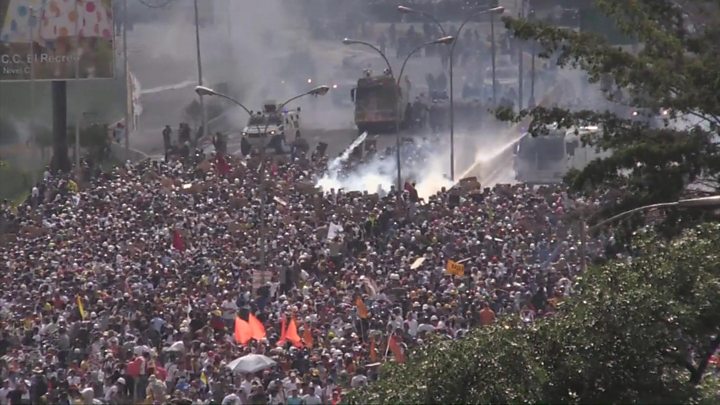 Other news this week
Stories you may have missed