Canada news this week: The Nafta clock is ticking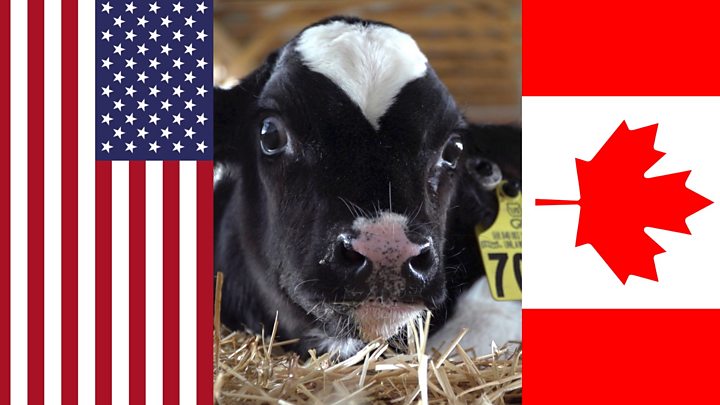 Nafta countdown
Donald Trump has made due on his promise - or threat - to renegotiate the North American Free Trade Act (Nafta), which he called the world's "worst trade deal".
In a letter to Congress, US Trade Representative Robert Lighthizer signalled the government's intention to start renegotiations "as soon as practicable".
This gives all three parties, the US, Canada and Mexico, 90 days to come to the drawing table.
The letter raised a range of issues, including digital trade and environmental practices, but offered little detail.
Trump has already begun talking trade, slamming Canada's dairy industry and slapping a tariff on Canadian softwood lumber. Canada has considered retaliating by banning US coal exports.
Last month Trump came to the brink of pulling out of the deal all together, but says he was persuaded to renegotiate because of phone calls from Prime Minister Justin Trudeau and Mexico President Enrique Peña Nieto.
Comey-uppance?
Donald Trump was able to fire James Comey, but he just can't seem to make the former FBI director disappear.
At least, not since the New York Times got wind of a memo written by Comey, alleging that Trump tried to persuade Comey to end the FBI's investigation into former National Security Advisor Michael Flynn.
Democrats and some Republicans claim that if true, Trump may have committed obstruction of justice.
Now, the Congressional committee investigating ties between Trump's campaign and Russia has requested all memos from Comey related to Trump.
Meanwhile, former FBI director Robert Mueller has been named as special counsel to lead the investigation into the Russia ties.
Trump is calling it the "greatest witch hunt" in history. The question is, will he survive it?
Other news this week
Stories you may have missed