So, just what did Trump's note in the Western Wall say?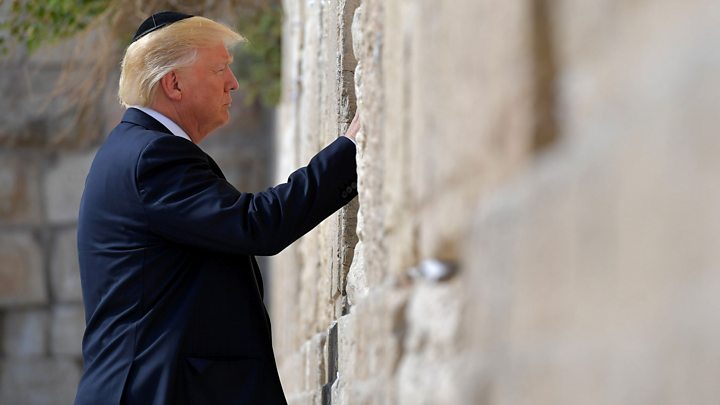 Donald Trump has become the first sitting US president to visit the Western Wall, placing his hand on Judaism's holiest prayer site.
For many, it was a historic and poignant moment - topped off when the president posted a note into the wall, as many worshippers do with prayers and supplications.
Others, however, were more interested in just what the note said - and the internet quickly flooded with speculation as to its exact content.
And while they are certainly not a true reflection of what was written on the note, they certainly raise a few smiles...