Amnesty awards Alicia Keys, indigenous activism with top honour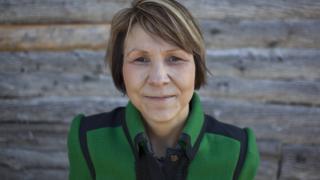 Canada's indigenous rights movement is to be awarded Amnesty International's highest honour.
This is the first time the Ambassador of Conscience Award has been given to a Canadian recipient.
Musician and activist Alicia Keys will also share the award with indigenous activists for her philanthropic endeavours.
Previous recipients include former South African president Nelson Mandela and Chinese artist Ai Wei Wei.
Craig Benjamin, with Amnesty International Canada, says the country's indigenous rights movement is being recognised for its "contributions and inspiration on a global scale".
"The story of the indigenous rights movement is not just a story of injustice," he said. "What is so inspiring is that the accomplishments help shape our understanding of human rights and improve our mechanisms of human rights protections in a way that benefits everybody."
He said Canadian indigenous campaigners helped craft the UN Declaration on the Rights of Indigenous Peoples, which establishes a non-binding universal framework of minimum standards for the well-being of indigenous peoples worldwide.
Mr Benjamin also says they deserve recognition for legal achievements on critical indigenous human rights cases that have helped frame rights disputes in other countries.
Six Canadian indigenous activists have been selected to represent the movement, including Cindy Blackstock, who waged a decade-long legal battle against the underfunding of social services for First Nations children, and Senator Murray Sinclair, who led a commission examining Canada's former policy to separate indigenous children from their families.
Widia Larivière, a Quebec activist withthe youth and social media driven Idle No More movement, will share the stage with Ms Blackstock and Senator Sinclair.
Idle No More, which began in Canada in 2012, is seen by some as a model for last year's Standing Rock protests against the Dakota Access pipeline project.
The protest movement began in Saskatchewan in 2012 and spread across the country as individual groups began holding rallies and demonstrations calling for greater respect for indigenous sovereignty and rights, and more environmental protections.
"This kind of movement was a way to give women, youth back their voice," Ms Larivière said. "It's a grassroots voice of indigenous peoples."
The Amnesty award will officially be presented to the recipients on 27 May in Montreal.